Are Epic Games cooking up a little surprise for Fortnite fans? A big event, open to all, has been partially uncovered, and involves a great battle between communities of streamers.
The Winter Trials were supposed to have taken place between January 25 and 31, although it seems that Epic cancelled the project at the last minute — or at least postponed it to a later date.
How the Winter Trials work
The process to participate in the event, according to the data uncovered, was simple. Players register on the Epic Games website with their accounts, then support a streamer and complete various challenges in-game.
Completing these quests earns them badges, with twelve needed to unlock all of the rewards associated with the event.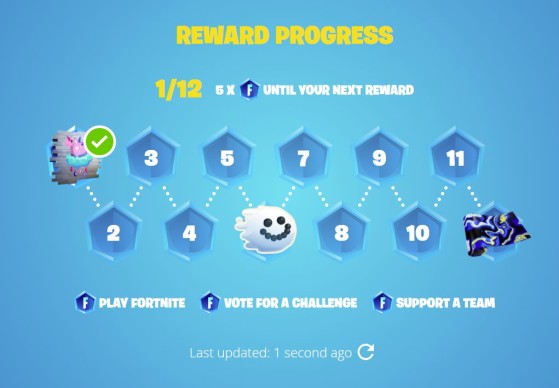 Badges can be earned in three different ways:
Vote for a challenge (four max)
Support a team with a streamer on the website (once a day)
Play Fortnite for 20 minutes in one of the main game modes from the menu
In other words, it wouldn't be too difficult to get all the rewards from the event once you're registered.
At the time of writing, only North American streamers have been identified as having their own teams to support during the event.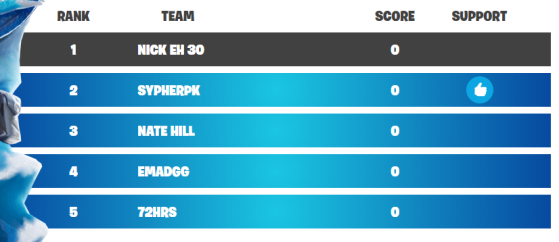 Fortnite isn't new to organizing community events that are built through the official site, and it's a way to easily earn cosmetics that are mostly exclusive.
The only pitfall to avoid would be forgetting to register on the official event page, which we'll be sure to remind you of should the Winter Trials become reality!
Original content by Romain "Zorg" Becquelin.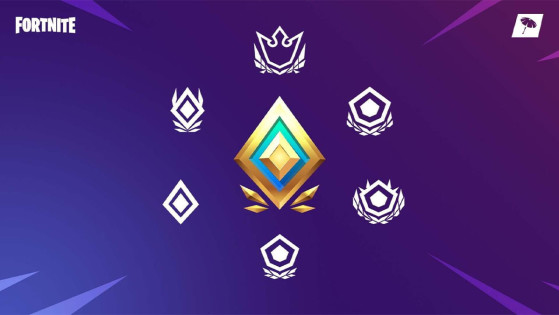 This is a rumor published on Reddit by @madSammy. A player ranking based on Arena points could be in preparation in Fortnite.