The latest Fortnite patch is now live to all players! 
Here's what you can expect in Fortnite Update 15.30.

Maintenance Complete
Maintenance in anticipation of Patch 15.30 is now complete. Please update your game to access the new update!
What's new in Update 15.30?
Surprisingly enough, Epic Games release advance details of the update. However, they did reveal details of two new Exotic-quality weapons, the Chug Cannon and the Burst Quad Launcher.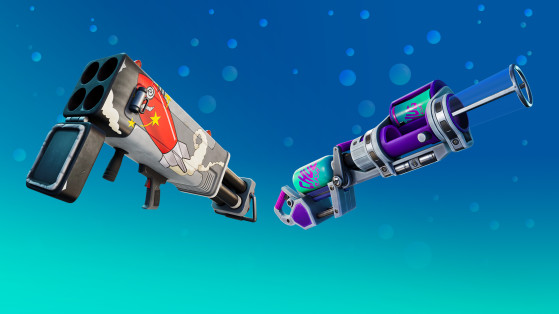 The two weapons were found by dataminers months ago, and means we can finally put all that ammo to use. 
It's not yet clear how we'll obtain these weapons, but it's assumed they'll be given by the various NPCs on the map.
Epic have also said that this patch will contain three more significant features, apart from the usual bugfixes:
The new Mando's Bounty LTM

"New devices and options" in Creative Mode

A long-awaited nerf to all-white and all-black superhero skins
Patch 15.30 could also contain more surprises, with Epic releasing a short teaser featuring Mando and new Fishsticks skin. 
Dataminer Lucas7Yoshi has developed a new kind of statistical map, which shows where players die the most during normal games. Here's a list of the deadliest spawns points, and the quietest.