While the new Nintendo Switch console will be an upgrade on the existing handheld, it's not reported to be the "Switch Pro" that has long been talked about.
The Bloomberg report, authored by Takashi Mochizuki and Sohee Kim, cites Samsung Display Co. plans as the source of the leak. According to people familiar with the plan who requested anonymity, the company is ramping up plans to manufacture 7-inch, 720p OLED panels, with the aim of producing 1 million per month as early as June.
The display would be an increase in size from both the standard Switch model's 6.2-in screen and the Switch Lite's 5.5-inch panel. Bloomberg's sources also suggest that the new console would be able to output at 4K resolution.
"The OLED display will consume less battery, offer higher contrast and possibly a faster response time than the Switch's current LCD display."
Yoshio Tamura - Co-founder, DSCC
(
Source
)
No further information is known about a potential new Switch, but with the console having been on the market four years as of yesterday, rumours have been rife of a 'Switch Pro' being in development. 
These include a shaky theory birthed on Resetera of a console 'on par with a PS4', and apparent evidence found in the Switch firmware by dataminer SciresM that this OLED-based 4K version was in the works.
Nintendo have denied several times that it is working on a new console, the latest of which came last month during a Q&A session following a financial results briefing. However, Mochizuki has also reported that developers have been asked to ensure their games are "4K-ready" for the console.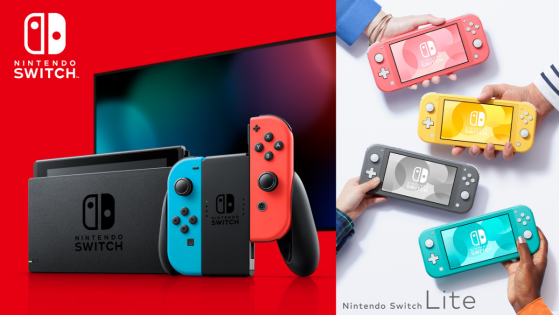 Nintendo president Shuntaro Furukawa has said that neither the announcement of a new console nor an improved version of the Nintendo Switch should be expected in the coming months.