Last month, Sony announced the "Play at Home" program, an initiative that offered nine free games to PlayStation users. The catalog was a mix of great indies and interesting VR experiences.
However, during the same announcement it was said that Horizon Zero Dawn Complete Edition was going to be added to the program on a later date. That day is today, and you can already download Aloy's adventure for PlayStation 4 and PlayStation 5. The "Complete Edition" includes the "Frozen Wilds" DLC, an expansion that incorporates a snowy area and new creatures.
You have time to add this title to your library until May 14. Also, if you didn't claim the other aforementioned nine titles, you can do so until April 22.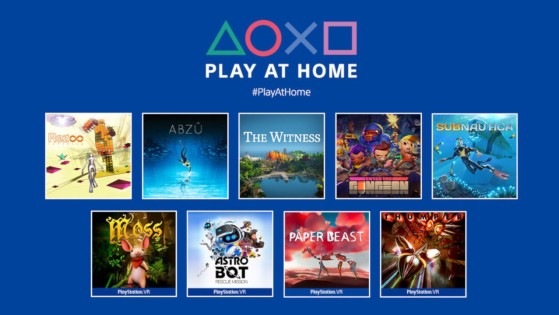 "Play at Home": PlayStation users will get 10 free games
The titles include indie games and VR experiences.
Plus, a bunch of new items, a unique event and a limited time mode.