With Fortnite's new season just around the corner, players may be wondering what to do with all the Bars they have saved up.
At the start of the new Season, Bar balances will be reset, and the next Wild Week will give a reason to spend them all before they're lost.
The Bargain Bin event will run until the downtime for Chapter 2 Season 7, which is on June 8, 2021. During this time, players can purchase items from vendors for 50% off. For the next week, all Exotic weapons and many of the services will be half price.
Players can use this as a chance to gain more powerful weapons, or to simply have fun without the worry about overspending. With 50% off the Grappler Bow and 50% off Bushranger's prop disguise service, that is just going to lead to plenty of entertainment!
The event is live now, and will last until next Tuesday.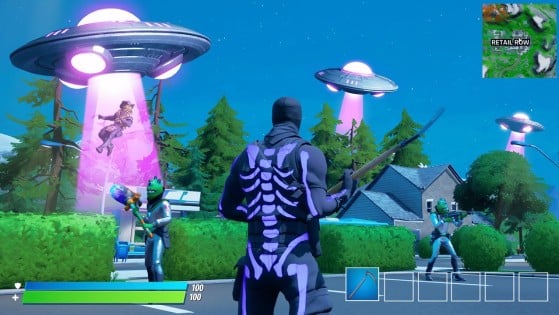 The new alien theme to Fortnite has reached a new milestone, as they become a threat. Players are reportedly being abducted by UFOs in-game.