Epic Games is in full campaign mode to kick off Fortnite Season 7. It's hard to say outright that it could be the company's most ambitious effort yet, given its long history of creating hype.
However, it is becoming quite clear from the developer that they are putting special effort into feeding impatience for the next big update. From advertising campaigns in major world capitals to the distribution of videos among content creators, things can't stop escalating.
First confirmed content of Season 7
In this context, and to show that the new season of Fortnite is more than just smoke and mirrors, Epic has also presented the first news of what will come to the game.
This comes through a trailer of just 10 seconds, in which three elements appear that will be present from June 8 -- first we have what looks like an amulet, secondly a carton of milk, and finally what seems to be a new weapon.
Epic have not released any more details about the new season, simply publishing the video above. It's a mystery that will probably not be solved until next trailers are released, or the premiere of Season 7 itself.
However, the conclusion is clear: although many elements seem destined to remain in the game over the next few months (such as animals), there will also be a good number of new features.
We wait with baited breath.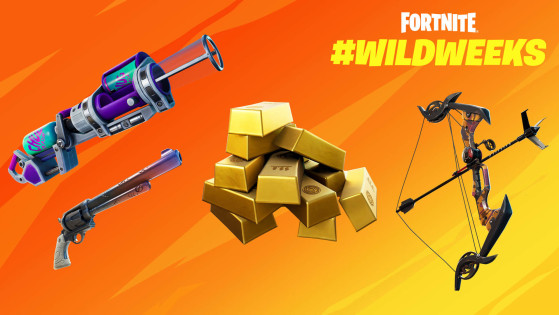 As the Fortnite Season comes to a close, the latest Wild Week is set to give players a chance to spend all their Bars before they're reset. The event will run until the end of Chapter 2 Season 6.
Original content by Bruno "GalleGutsito" Oubiña.