During the Summer Game Fest show we got to see Tiny Tina's Wonderlands for the first time, a new loot-shooter from Gearbox Software. At the time, the developer stressed that it will not be linked to the Borderlands saga, despite the appearance of characters like Tina Chiquitina.
Now, at the Gearbox conference at E3 2021, the first details of this new shooter have been presented that will put the adrenaline in our veins as few can.
To tell the truth, even though those first details have been shown, it is not that the company has gone too far into explaining a lot about the title. It is understood that roughly, those who have experience with Borderlands can see where the shots go (pun intended), due to the visual style of the game and the steps it follows with respect to its forebears.
Entirely a loot-shooter and focusing on a fantastical world, it's a bit away from the post-apocalyptic environment of Borderlands and looking more for an identity of its own. That is to say, the extensive deserts and Mad Max-style environments are over, and we're now closer to environments that could be painted by Tolkien's imagery. This is a tremendously positive thing, because that will make both new and veteran players feel like they're playing something new. Leaving that aside, the formula remains the same.
On the other hand, it has also been commented that the story will be composed of a totally new group of characters and that there will be enemies like goblins, classics within a fantasy canon. Of course, there will be more enemies, but that is something we will have to discover in the future with more samples of Tiny Tina's Wonderlands.
The game will be available in 2022, although an exact date has not been stated.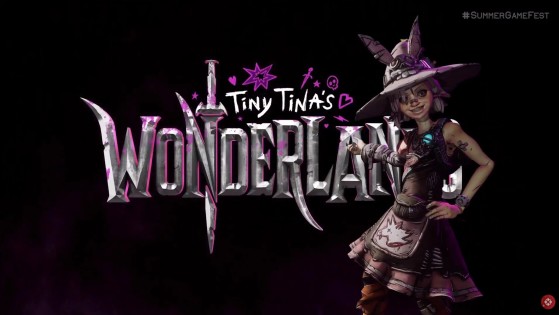 e3
2K and Gearbox announced Tiny Tina's Wonderlands
The sucessor of Borderlands, Wonderlands was the first revealed of Summer Game Fest