Some weeks ago, the team behind VALORANT started a new Run it Back event, that lets players around the world decide what weapon skins should reappear in the game's shop.
The first Run it Back was introduced last year, and was a resounding success. That's why, capitalizing the one-year anniversary of the game at the beginning of the month, Riot has decided to once again put it on.
Rebranded as "Karma Give Back", the open-voting process allowed players to choose the special bundle for the recent Episode 3, Act 1.
For those who didn't participate in both this year's edition or the previous one, it's worth mentioning that every single skin released for all the weapons — except knives — were available for voting.
However, they were divided into categories, meaning that players were able to vote for one Sidearm, one Sniper or Machine Gun, one SMG or Shotgun and one Rifle, for a total of four votes..
The winners, announced recently, are as follows:
Reaver Sherrif (59.7%),

Ion Operator (38.9%),

Valorant GO! Vol. 1 Spectre (47,2%),

Reaver Vandal (35,2%).
You can see all of them below.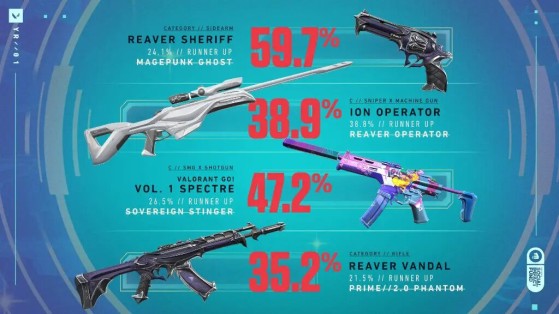 This new "Karma Give Back" cosmetics bundle is out now for players to pick up and purchase, and it will remain in the VALORANT store until July 8. The whole bundle costs 6,382 VP, but you can also buy the skins individually.
However, players who purchase the whole package will also get three exclusive accessories to keep permanently -- Give Back Gun Buddy, Give Back Card and Give Back Spray.
It's worth mentioning that 50% of the bundle's earnings will benefit the Riot Games Social Impact Fund charitable foundation. You can read more about the program here.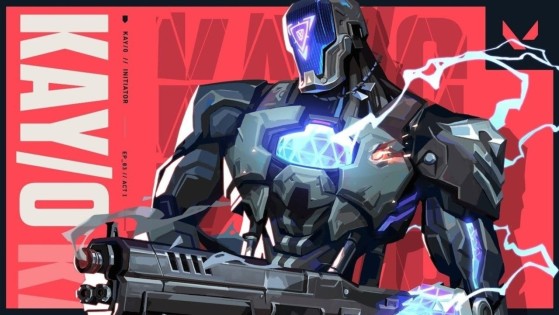 According to Dexerto, the next Episode of Valorant will bring important changes to the game. From economy rearrangements to relevant modifications to different agents.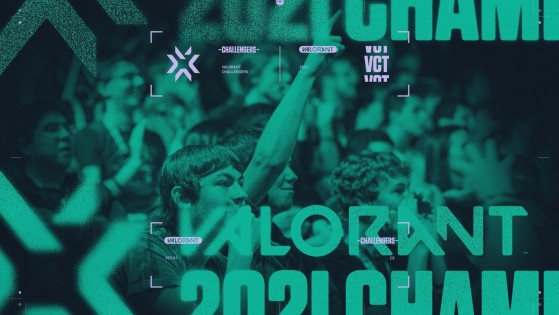 According to Upcomer, the next big Valorant event might be based in Los Angeles.