After Riot Games posted the Year One Anthem on the official VALORANT channel, Cynprel and VALORANT Leaks, who focus on posting content related to the FPS, posted a series of screenshots on Twitter. These images seem to show the existence of a new map and also a new Agent, both of which could arrive in the game soon.
The clue to the supposed new map appears in the first few seconds of the video, showing a kind of canyon. As it is an image released in an official video, it is clear that Riot intentionally included this as a teaser. Riot, who knows the players, wants to generate speculation and rumours within the VALORANT community; building up hype and talk to help market and promote the game.
The so-called new Agent, similarly appears quickly in a few frames in the latter half of the video. According to VALORANT Leaks, Riot Games is using the codename Deadeye to refer to the character, although there is no confirmation that this is true nor could necessarily be the real name of the Agent. This character, according to the images shown, has a scar on his eye and wears formal and elegant clothes compared to the other Agents we've seen in the game. A scar on the eye definitely creates the link to 'eadeye'
In the images, Deadeye appears with a vest, tie, shirt, trousers and dress shoes; in addition to a more formal haircut than other Agents such as Phoenix and Sova.
While no more information has been released to support, or confirm, these developments, Riot has added loads of new content to VALORANT on the game's first birthday. The new Agent, KAY/O, has just arrived in the game alongside Episode 3, which brought a number of changes to the FPS, including ending "scooter" (the ability to shoot while walking). These come alongside Quality of Life updates, like bugfixes and balance changes to Agents, weapons, and game mechanics.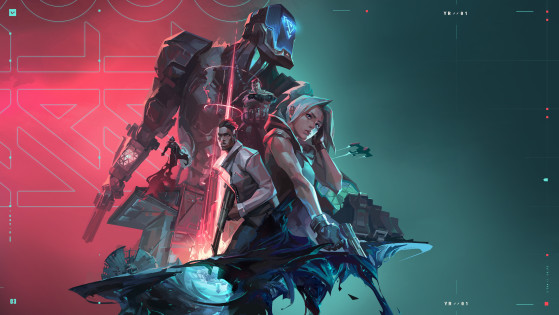 For two weeks, VALORANT players are able to purchase a previously-available set of skins selected by the community.