League of Legends is preparing for one of the biggest events in its history. The Sentinels of the Light event will be much more than just an excuse to give us more incredible skins, it also advances the lore as the skins are canon and have an impact on the game's storyline. The battle between Viego and the defenders of Runeterra is one that we can all understand. However, there are still many unknowns regarding the details of this narrative.
How did we get here?
One of the things that seems to confuse players the most as we go into this event is its history. Many have looked at the lore of the game, and struggled a little due to its complexity — and the difficulty in finding relevant facts. A problem which Riot Games has been addressing over the years, but the organisation is still far from perfect.
To address this issue — and answer some burning questions — the developer has created a two minute video in which the most important events are narrated. From Isolde's death that drove Viego crazy, to a short introduction of Akshan, as well as the roles of Lucian and the Sentinels in all of this. A brief summary that catches us all back up ready for the event which starts today, July 8.
So, any player who has just started in League of Legends, or has not been kept up with the lore, no longer has a reason to not engage with this new adventure. A completely canonical event which Riot Games has been preparing for the past year. All the pieces are in place, ready for you to dive into!
This event is ready to go live on July 8th, with Patch 11.14.
LoL: All about Akshan, the Rogue Sentinel, and his abilities
It's Akshan's turn to land on the Rift. Here is the full set of abilities for the new champion, which will go live in League of Legends on July 22.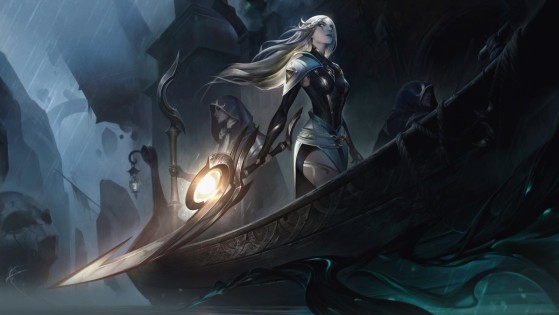 LoL: Patch 11.14 rundown - Sentinel and Ruined Skins, Ultimate Spellbook and Irelia mini-rework
We've got all the details for the next League of Legends patch — and this is the first patch of the Sentinels of Light event, meaning there are a lot of new skins.