While many countries have improved their situations regarding the ongoing pandemic, the studio behind Fortnite would prefer not to host any in-person competitions for quite some time.
This was suggested by Connoreo, manager and coach of Elite Esports. He posted a tweet sharing a supposed statement from Epic, in which it is said that the company won't allow for any in-person event for at least the first few months of 2022.
Even without official confirmation, many pro players have responded harshly to the news. You can read them in the replies to the tweet below.
The challenges of keeping competitive Fortnite alive during the pandemic
Epic's decision is completely understandable. Organizing an event for a battle royale title requires gathering at least 100 players in the same location. That's before even counting all the staff needed to make the event work.
Should organizers find a single positive COVID-19 case while hosting the event, the whole competition would have to be canceled right away.
While the statement featured in this article is new, we can't actually say that Epic's decision is a surprise. The studio already announced that the organization of the 2021 World Cup was compromised, and that all events for the current year would move online.
While the pandemic situation might be improving in selected countries, Epic clearly prefers to play it safe. Time will tell when in-person competitions in Fortnite will return.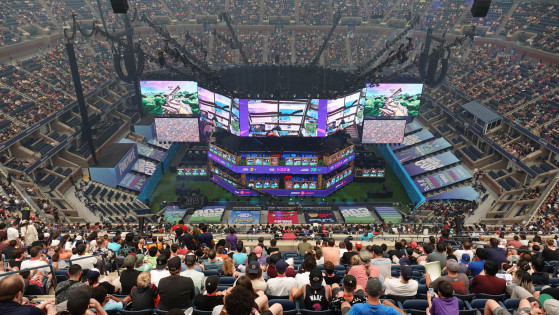 fortnite-esports
According to files submitted in the ongoing lawsuit of Epic Games against Apple, Fortnite esports generated $154 million less than Epic expected it to.