Before each start of the FNCS, and even during the competition, trios are formed and explode in mid-flight. Rarely without a crash. And the best Fortnite players are far from being protected from these clashes. Recently British star Kyle " Mongraal " Jackson experienced the dire state of player relations in the worst possible way, when his former teammate Aqua openly insulted him by not realizing until too late that he was on the stream.
The clip went viral very quickly despite Aqua's efforts to cover up its blunder. The insult to Mongraal appeared publicly.
Mongraal isn't going to stay silent for long, with a tweet posted the same day, where he explains that this clip "describes the pro community perfectly. All bad shots in groups are done in the back, never by chatting with you directly [ ...] " .
On Thursday, September 16th in the morning, Mongraal goes even further by publishing a long answer, on what happened between him and Aqua, but also and especially on the catastrophic state of the tryouts and their consequences in the pro community.
Mongraal explains in particular the impact of word of mouth within Discord rooms of professional players. Sharp tongues are all too often untied wrongly after an unsuccessful tryout. Result: reputations suffer, and mistrust grows between the players themselves. Aware that he is not at his best right now, Mongraal ends his message by calmly explaining to his community not to send hateful messages to Aqua in response .
A laudable request, but belated and which would not have had the desired effect anyway. On Twitter, Aqua said he had received hundreds of death threats and hate messages.
Destructured teams
Through this mediatized drama, it is again and always the fragility of the trios that reappears. The fact that the players themselves have to find teammates and can separate themselves as they see fit in a noxious climate has the consequence of making each "pre-season" absolutely chaotic. Regulated transfer window on Fortnite. Instead, there is a large fair (which often goes on in the midst of major competition) where long-hung languages reign supreme. A net loss for the players, in terms of training time and energy, which is mainly due to the destructuring of Fortnite esport, against which Epic Games is doing nothing .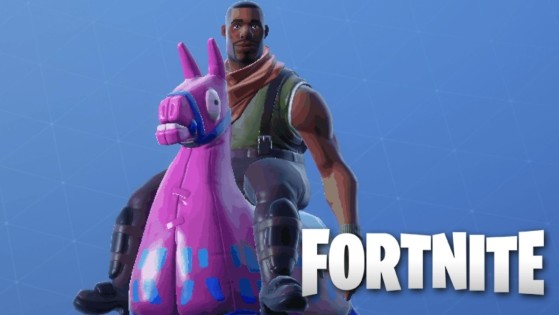 Riding with your squad towards the Victory Royale, might soon be possible in Fortnite as Dataminers revealed animals and mechanical mounts are coming this season.