The adage " turn your tongue in your mouth seven times before you speak " has never been more telling than since the last words of Jim Ryan , CEO of PlayStation. If there are some fairly sensitive subjects, the latter did not hesitate to address one through a more than wobbly email, all intended for his employees.
If you follow the news, you are aware that at the moment in the USA there is talk of banning abortion in certain states , and if we have the pros and cons , Jim Ryan had declared in this famous mail that it was necessary to respect the differences of opinion . Despite a nuance in which he declared that "respect is not synonymous with agreement", it did not take more for the voices to be raised within PlayStation.
Internal PlayStation studios plan to donate
Following the statements of Jim Ryan, some PlayStation employees working in internal studios such as Insomniac Games, decided to make known their disagreement with the comments made by the CEO. For this, they took the initiative to make a donation to an organization.
Thus, no less than $50,000 will be donated to the Women's Reproductive Rights Assistance Project , also known as WRRAP. This is a non-partisan, non-profit organization that provides financial assistance to women who are unable to afford the cost of an abortion and/or emergency contraception.
Insomniac CEO Ted Price sent a 60-page document to PlayStation Studios boss Hermen Hulst (via Washington Post ). In the latter, several employees ask the company to " do better for the employees who are directly affected " by the situation.
Thus, we could see the birth in the coming months of a system of financial assistance intended for employees who must have recourse to this care but outside their State of origin. However, Ted Price has stated that PlayStation will not allow any of its studios to publicly comment on reproductive rights . Indeed, he "will not endorse ANY statement from any studio on the subject of reproductive rights. We fought hard for this and we did not win."
From now on, and following this affair or non-affair, we only have to hope that things calm down a bit within PlayStation, and to finish with a little more lightness, we remind you that the new subscriptions PS Plus are coming soon. See you on June 23!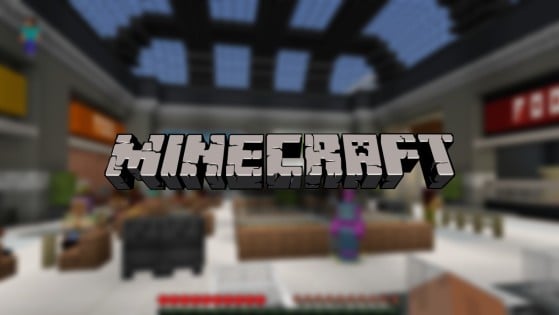 When it comes to education and teaching, the Mojang Studios title is never far away. Minecraft has indeed decided to make it a point of honor to instill in our little darlings accessibility for all through Minecraft BuildAbility World.