If there is a collaboration that we did not expect , it is that of PlayStation with the famous festival of metal and other music defined as extreme, Hellfest. The event will take place from June 17 to 26 in the north of our dear Hexagon and will bring together more than 350 groups and artists, to the delight of spectators and festival-goers from all over the world.
But what does PlayStation have to do with all this? The partnership between the company and the festival will revolve around 3 axes, in order to allow players to potentially win places, and once there, to perfectly combine their two passions: video games and metal!
Try Hard Challenges
Thanks to this unusual collaboration, 10 one-day passes for the festival are up for grabs , from today until May 24, via PlayStation France's social networks.
But how ? PlayStation players should share screenshots of unlocked trophies on Twitter from a list (to be found below), with the #TryHardChallenges and tagging the @PlayStationFR account. The more trophies people unlock on this list, the higher their chances of winning a Hellfest 2022 Day Pass!
Here are the 5 trophies concerned:
Horizon Forbidden West – "Helped Kotallo"

Gran Turismo 7 – "Looks Hell!" »

Ratchet and Clank: Rift Apart – "Destruction in Sight"

Demon's Souls – "At the Crossroads of Possibilities"

Destruction AllStars – "Wrecking Ball"

As you can see, these are only PlayStation exclusives, signature games of the success of the Japanese company. The latter also published a video in which more information about the trophies in question is revealed:
PlayStation Live from Hellfest
On the PlayStation France Twitch channel, a show called "PlayStation Live from Hellfest" will be set up every day of the festival, broadcast from 7:30 p.m. to 9:30 p.m. The company didn't reveal any more details about the show's content, other than that it "will be the perfect place to rock in unison (or in thirds) these two synergistic passions that are music. video games and metal" .
According to PlayStation, the details of the program will be revealed very shortly before the start of the festival , so mid-June, on the company's social networks.
Metal Combat
This innovative system will allow a few festival-goers to take part in a grandiose experience: playing the PlayStation 5 with their idols! To do this, festival participants will have to remain attentive during these 7 days, and identify the PlayStation QR codes present on the cups as well as on the Hellfest billboards. They will therefore have to scan them, to then immediately access an online winning instant, and thus try to win many prizes at stake.
The jackpot being an invitation to play the PlayStation 5 with an artist present at the festival, in the program "PlayStation Live from Helllfest" . A more than unusual experience, just like this collaboration!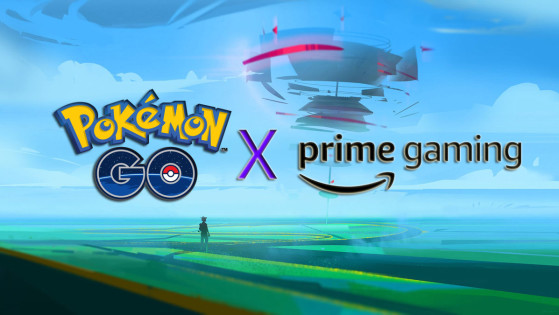 Pokémon GO is getting a brand new partnership and this time it's with Prime Gaming that the game will ally to bring players free rewards