Completely out of nowhere, or almost, in the middle of last year, Frost Giant Studios and Dreamhaven finally unveiled their very first project in images during the Summer Game Fest: a real-time strategy (RTS) game called Stormgate ! The two studios that are behind it are, as a reminder, run by former employees of Blizzard Entertainment, enough to make more than one salivate!
Stormgate: A little too Blizzard?
Naturally, the presentation will have been short-lived as the Summer Game Fest is dense with announcements. Categorized by the presenter as being an "indie studio", Frost Giant and its Dreamhaven associates will have nevertheless managed to secure a place of choice in one of the most anticipated conferences of the summer of 2022.
It is during an introductory cutscene lasting about three minutes that we thus discover the universe of the one who seems to want to be the revival of a genre that many thought outdated: the RTS. And if ex-Blizzard employees have been expected like the messiah since their announcement last year, it's not for nothing: Blizzard Entertainment was born thanks to RTS. The American firm is indeed the one that will have created some of the most famous and appreciated of the genre: Warcraft and StarCraft! However, it has chosen to largely neglect this market since the last StarCraft II expansion, Legacy of the Void, in 2015, leaving a good number of players who are fans of the genre unsatisfied.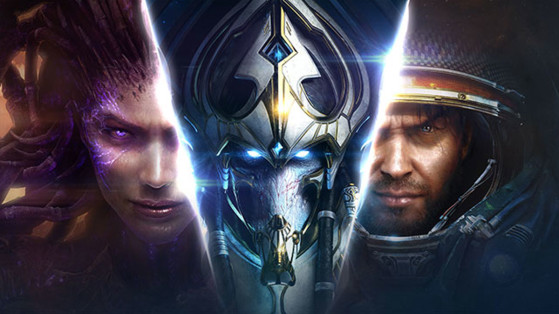 But now, Stormgate finally arrives! And if the kinematics will not have made it possible to discover much about this new game whose Beta is already planned for current 2023, it will at least have allowed future players to know in what kind of universe they will evolve: the infinite confines of space!
If we do not yet know the identity of the characters that we discover in this introductory video, we nevertheless notice a glaring point from the first seconds: "it's very Blizzard all the same", especially the small drones which strangely remind us the Protoss Probes from StarCraft II (and Probius from Heroes of the Storm, of course). And this is far from being the only very similar point with the licenses which this studio is probably inspired by.
The sound effects of this small drone are also reminiscent of those of the aforementioned Protoss units. Without stretching our assumptions by the hair too much, we also notice that the creature attacking the supposed protagonist is strangely reminiscent of the Balrog of Morgoth as it is presented in the Lord of the Rings (the scene which precedes it does not confirm this supposition), but also good old Diablo of course!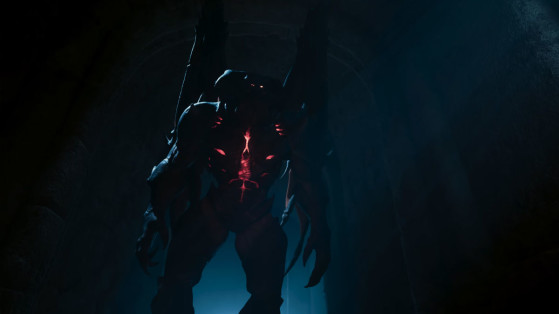 It is also in the action that we notice the big flaws of this cinematic which reminds us violently that no, it is not quite Blizzard, especially in terms of budget. And yet, the similarities continue despite everything afterwards! The mech that intervenes in the encounter with the "demon" has some barely hidden similarities with that of a certain D.va, but yes, you know... The young Korean that players can embody in Overwatch!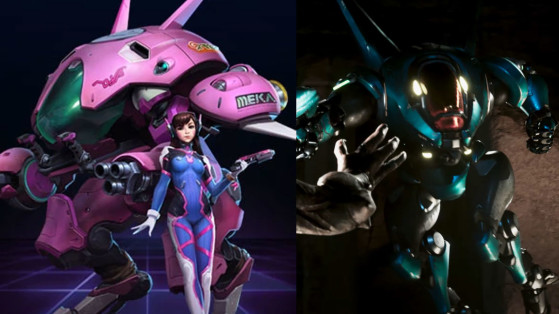 Finally, and not least... Doesn't this logo remind you of anything? Especially that little blushing circle in place of the "O" in Stormgate? Come on, we help you: the inspiration probably also comes from another Blizzard game forgotten by many players: Heroes of the Storm. We let you compare!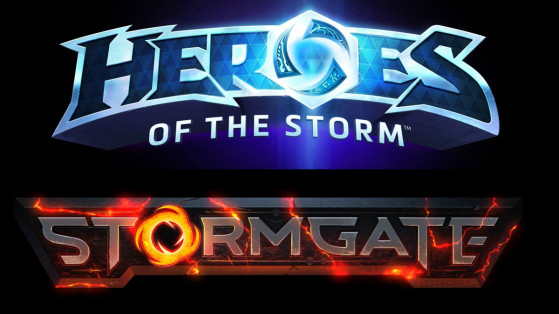 Stormgate: Ooooh, the beautiful promises...
To further flatter Blizzard fans looking for RTS, Frost Giant Studios head Tim Morten briefly but clearly outlined what to expect in Stormgate. In this RTS, the developers intend to bring players " things they already love about RTS " while further exploring and innovating this neglected genre. The game is intended to be completely Free To Play and the director of Frost Giant immediately announced that there would be no Pay To Win system, no NFT, " or nothing of the sort ". A nod to the recent criticism of some players towards Diablo Immortal but also to the ever-growing controversy towards this approach that more and more development studios seem to have.
Regarding the game itself, it would be intended to be playable in cooperation with three players during the campaign. An excellent point that is sorely lacking in this kind of game! While only two factions were featured in this cinematic, "the Human Resistance" and "the Infernal Hosts", others would be planned without further detail. The competitive mode would also be planned with a 3 against 3 mode, but also a duel (1 against 1 as a result)! The game will of course run on Unreal Engine 5, Epic's latest graphics engine which has already made players and developers dream recently.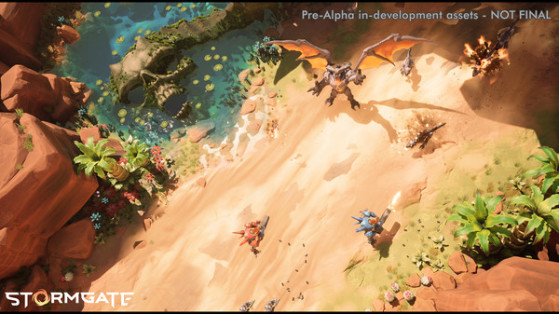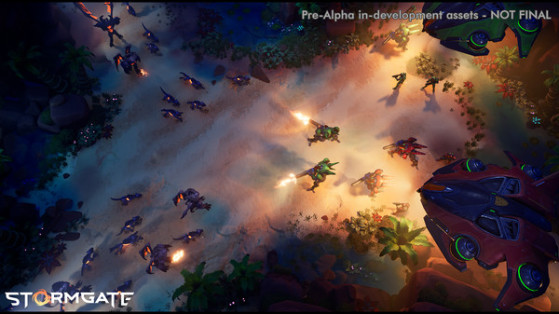 Interesting promises for a genre that undoubtedly needs renewal, it's true. However, they remain risky at this stage of development and we still know too little to risk praising the elements announced on the simple basis that they are "old Blizzard". The only really important point that we will remember for the moment is that Free to Play is good, but it often hides many flaws. However, we don't know anything for the moment about how the studio will take advantage of this a priori free RTS, and we don't really like it: criticizing and promising to sell is good, but future players have need to know in what sauce they are going to be eaten. And there... It's far from being the case, and that's more scary than anything else!
But hey... One thing is certain: the Beta will be available in 2023, the rest we will see then!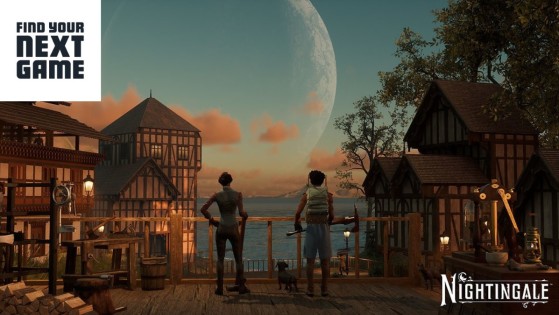 fyng
A survival, adventure, crafting and even card game, Nightingale is a perfect mix of quirks that should probably please you. Gameplay was shown at Summer Game Fest 2022.