Life is no fun in the Warhammer 40,000 universe, this time Fatshark leaves the rat-swarming streets of an old world city, to plunge players into the bowels of a Hive City overrun by enemies even more putrid and plague-ridden: the cultists of the Chaos god Nurgle, and his demons are probably not far behind.
Announced 2 years ago, Warhammer 40,000: Darktide was originally scheduled to release last year, before being pushed back to spring of this year, then finally to September 13, 2022 on PC and Xbox Series exclusively.
Will Darktide be different from Vermintide 2?
As you may know, Darktide is developed by Fatshark, the studio that developed the 2 Warhammer Vermintide games. The principle remains very similar, since it's a 4-player cooperative FPS, with gameplay that looks a lot like it, as you can see in the trailer. Vermintide 2 is dark with a pleasant Hack'n'Slash system that requires good cooperation, like a Left 4 Dead. It was greatly appreciated by the community. It will be interesting to discover what this same system used on Darktide will give, and what will be its evolutions. Even if Warhammer 40,000 gives a little more importance to ranged attacks, it will be difficult to just shoot the crowd, it will also be necessary to make use of melee attacks and different tactical tools.
This time, the story takes place in the bowels of a gigantic hive city, populated by billions of human beings, whose existence is threatened by the corruption of Chaos. The starting pitch is as follows: the heretics of the Cult of Admonition seek to take control of the planet Atoma Prime and decimate its inhabitants. With your allies, you will play up to 4 in co-op to eradicate the enemy before the hive city of Tertium descends completely into Chaos. It will be necessary to annihilate the corrupted creatures of the god of chaos Nurgle, which are reminiscent of the Skaven on certain points, or supercharged and putrid versions of conventional zombies.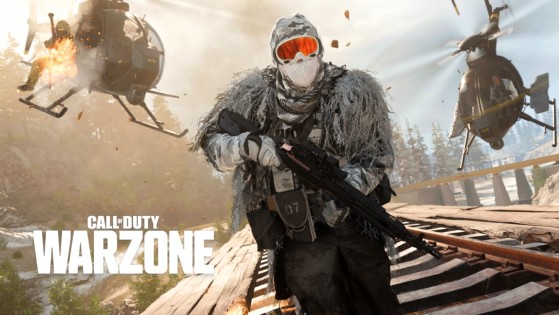 fyng
If we all know the release date of Call of Duty: Modern Warfare 2 which is therefore set at the end of October 2022, it seems that the developers have also announced the release window of Call of Duty: Warzone 2.