You still have a few days to sift through the PlayStation Store's many special offer pages for Summer Game Fest 2022. These deals mostly focus on indie games, recent or not. We'll give you a short list of 5 games that could possibly have gone off your radar, for a little catch-up session.
All Playstation Store Summer Game Fest offers
Divinity Original Sin 2
One of the best C-RPGs of the last 10 years, to be done if possible in good company, thanks to the multiplayer in cooperation up to 4 online. Larian also features a local co-op mode with dynamic split screen, which re-binds when players are close together. On the gameplay side, we are on fairly classic turn-based, which will require adapting to the configuration of the different arenas, with their barrels to explode and their traps to trigger. Finally, his writing in tune, really good when it comes to telling the stories of his characters to the destiny already pre-established by the scriptwriters.
Ultimate Chicken Horse
A very effective party game that risks becoming a classic of your evenings with friends . In Ultimate Chicken Horse, players are placed at point A and must reach point B, inaccessible without the central mechanics of the game: the placement of obstacles and platforms by the participants themselves. Each round, the players choose a new element each and must place it in such a way as to obstruct the path of their competitors. With its many cards and its good atmosphere, you have there enough to spend very good moments.
Psychonauts 2
The continuation of the cosmic adventures of Raz, reserved for a time for Xbox players , is indeed available on PlayStation consoles. This time the teams of Tim Schaffer seem to have gone to the end of their desires, with a very inventive 3D platform game and taking advantage of an artistic direction conducive to visual zinzinades. A fresh game, carried by an already cult soundtrack and thousands of ideas.
The Forgotten City
A case of time travel, a mythical city condemned to relive the same story over and over again and many mysteries to solve, this is what The Forgotten City offers. In this psychological thriller from a Skyrim mod with which it shares the engine (and it shows), TFC has many narrative qualities and a plot thick enough to make you want to reveal all of its endings. A great "game of the weekend" between two bigger pieces.
Shovel Knight Treasure Trove
A nep-retro classic, with all its expansions in one pack . If you're a player of a "certain age" and you've loved titles like Duck Tales or Mega-Man, you can't miss this delicious Proust's Madeleine which should bring back many memories. Yacht Club Games' Shovel Knight is one of those "pillar" indie games that make small studios less and less hesitant to apply 8 and 16-bit artistic directions, to the delight of nostalgics.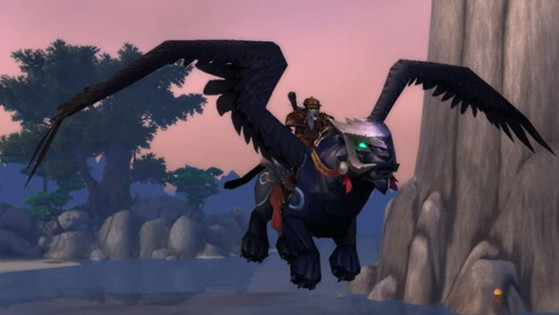 On the occasion of the deployment of Patch 9.2.5 and the arrival of the instanced Crossfaction, Blizzard launched a new promotional offer for ex-players allowing them to resume the game for free in addition to a significant bonus for players. assets: a faction change!