With Odyssey mode, the Star Guardians are part of the alternate universes of League of Legends. Riot Games launched this family of skins with Star Guardian Lux in May 2015. The following year, Jinx, Lulu, Poppy and Janna joined the team. Since then, the theme has continued to welcome new champions – the latest date from 2020.
This set is very popular with players, so it seemed logical that Riot Games would not leave it abandoned. The Guardians of the Stars are therefore making their comeback this year for the big summer event which will begin on July 14.
Even more guardians
In the trailer entitled "Return to Valoran City", the cinematic connects landscapes and other settings empty of any characters. You can see many references and other ester-eggs (which we will list in an appended article). We can only surreptitiously see Ahri standing on a roof at the end of the cutscene.
If Riot Games has not yet officially communicated the names of the champions who will be affected by new skins on the theme, we can already draw some conclusions. Nilah—the just-confirmed 161st champion—should no doubt be affected and receive her launch skin in this theme , but she won't be the only one. Here is a list of potential cosmetics that could be coming to the store (and there could be LOTS of them):
Legendary Skins for Kai'Sa and Akali

Skins with prestige editions for Ekko and Syndra

1350 RP Skins: Fiddlesticks, Quinn, and Morgana (Corrupted Star Guardians) and Rell, Sona Qiyana, and Nilah ("Normal" Star Guardians)

Of course, these are only guesses and we will have to wait for an official confirmation from Riot Games. However, it seems that the summer event will be massive and will hopefully offer a little more than missions to complete in the client – especially since the event will take place on other Riot Games titles (Valorant, Wild Rift and Legends of Runeterra).

The wait shouldn't be long since patch 12.12 arrives this Wednesday on the live servers. The 12.13 cycle will start immediately on the PBE and Riot Games should present the different splasharts to us tomorrow , as usual. Finally, we will discover the identities of the different champions involved in this new Star Guardians event.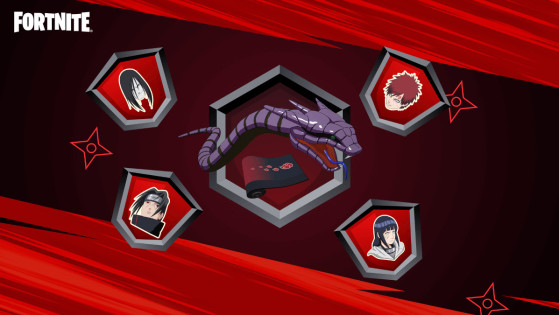 An event is looming on Fornite: The Nindo. Together with Naruto Shippuden, players will be able to complete challenges to earn plenty of rewards. In this guide, we tell you how to participate and all the rewards at stake.