It was on July 7 that the starred firm indeed made a few statements. If unfortunately Red Dead Redemption 2's Online mode is slowly dying out, the developers have nevertheless declared that the next major update for Grand Theft Auto 5 will be here soon, on all platforms.
Nonetheless, they've been pretty vague about the upcoming content, even though we know we'll be dealing with a ' new criminal conspiracy '. But that was without counting on the biggest insiders at Rockstar Games who did not hesitate to share some leaks on social networks. For this next update, it's about skydiving and new weapons!
GTA Online sees the content of its next Leaker Update!
We can't repeat it enough, but it's only a rumor for the moment, and we must therefore take what follows with a few tweezers. Nevertheless, the leaks in question come from the insider responding to the name of Tez2 on Twitter , and who managed to get some information from a certain "alloc8or" on a very specific forum (GTAForums).
Because of this, and according to the two leakers, a free expansion called "DLC 1 2022" is set to hit GTA Online , presumably bringing 26 new vehicle slots (garages), 2 new guns, and new skydiving activities that tie into a new collectible called skydive .
For more details and still according to the leak, one of the two rifles would bear the name " Tactical Rifle ", which could therefore correspond to a tactical rifle, while the second weapon would bear the code name " PRCSRIFLE ". Case to follow! On the other hand, regarding the new garages, each of them should have 10 spaces for cars as well as 3 for bicycles, which is actually two new garages.
The return of Michael, a false hope?
And there you will say to us " And Michael in all that? ". Well, as we told you just before, this is currently a rumor and we don't know if it's true or not. However, we sincerely hope to see, in addition to these new activities, a new narrative arc featuring our former gangster.
As a reminder, the actor taking on the role of Michael had sown doubt in the hearts of the players, by posting a rather strange video on the social network of the blue bird. As a reminder, through the update The Contract, we learned that Michael was linked with the director of the Cinema studio, and shortly after the video posted by the actor, Tez2 had in turn published, still on Twitter, data quite interesting that highlighted a new NPC who could then give new missions, also related to our famous studio director and Michael.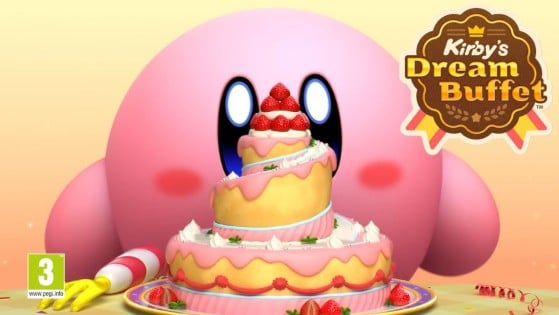 Kirby's Dream Buffet is coming to Nintendo Switch this summer and offers a delicious selection of food-themed obstacle courses to race down together.