Very often, most of our video games offer certain events over the passing seasons, such as Christmas or Easter! Here, and this time, Epic Games' Battle Royale is no exception to the rule and has just shared Quiet Summer , the summer festivities available now in Fortnite. There will be sports and parties!
Fortnite unveils its festivities with Quiet Summer!
On the program for this summer's festivities, a lot of things to do in Fortnite, and it feels good. Indeed, there are already a few quests to complete through the "Calm Summer Quests", and Au Calme Insurance needs you for that! So, until August 9 at 3 p.m., you can now complete these unusual quests to earn sunny rewards.
Quiet Summer Quests
Partnership Quests
From July 21 to 23 , there are already quests available, but rest assured, these are still quite simple. You must indeed participate in a boat race, dance with someone, then carry a sign "Au Calme". The rewards for the latter: EXP, a Frosted Crustmascot back bling, and Felidae Frappée Style for the Frosted Crustmascot back bling .
Quiet Marketing Quest
From July 24 to 27 , other quests will be available and this time, you will have to dance (each in turn, after all), go door-to-door aggressively, attempt a figure in a boat and distribute ice cream ( without necessarily having an addressee...). The rewards here will be Frosttide XP and Style for the Frosty Crusty Pet Back Bling .
Quiet Product Recall Quest
From July 28 to August 3 , another wave of missions will be available, but the developers wanted to keep these a mystery. However, we can already announce the rewards which will be: EXP, Frozen Guff Style for the Frozen Croustimascotte back bling and music from the Au calme total lounge .
Quests Rebuild the block
The city needs you, especially the city of Tilted Towers. With Au Calme insurance, you have to rebuild everything, step by step, through Block 2.0 . To start, you're going to have to pour ingots to vote for Block construction projects, then Survive the Storm phases during the Rebuild the Block event. The event runs from July 21 at 3 p.m. (CEST) to August 9 at 3 p.m. (CEST).
Finally, you will eventually have to eliminate several players during the Rebuild the Block event. Completing three steps of the Rebuild the Block quest will unlock the Pelagic Diver contrail. If you complete seven, you will receive the Lucky Spear Pickaxe. And if you complete twelve of them, the Ouro-Boris back bling awaits you. You can find all the details of this event on the game's official bog.
Summer Islands and New Outfits
Now let's get down to business: relaxation. For this summer, the developers of Fortnite have apparently planned several islands in a nice selection in order to relax a little. As such, from July 21 at 3 p.m. to August 9 at 3 p.m., head to the Discover menu to find the Quiet Summer row , which will feature several islands designed for the call for summer creation. Quiet. You will discover several islands entirely focused around relaxation and relaxation.
Finally, who says summer says new outfits , and not just any since these are so-called summer outfits. Available from July 22 in the shop, you will be able to get your hands on several skins: Fatal Charlotte, Unofficial Kor, Shoreline, the professional swimmer Crawler and many others!
Of course, this will be an opportunity for other well-known skins to make a comeback as well!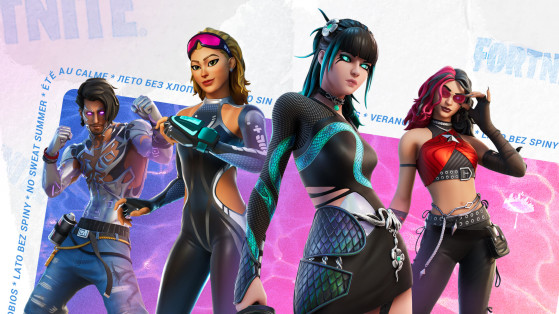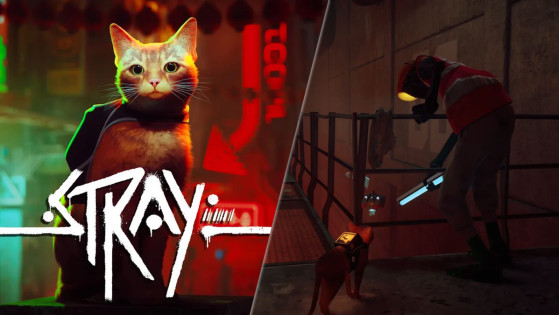 Within the Neco factory in Stray, you must have come across a worker looking for something. By talking to him, he will tell you that he has lost his keys and that he will reward you if you find them. In this guide, we explain how to find them.