Since July 26, players of Grand Theft Auto 5 Online mode have been able to discover the new features planned by the Rockstar Games studio through the new major update entitled Criminal Enterprises, and if many of them worship the game what? that it happens and this for several years by constantly playing the latter, some go much further and do not hesitate to pay homage to the title through the creation of real fast foods straight out of the world of GTA 5. Fans have indeed opened a real Cluckin' Bell !
A real Cluckin' Bell from GTA 5 comes to life!
When fiction exceeds reality, it can sometimes give rise to real beautiful projects, like this Cluckin' Bell fast food restaurant which came to life thanks to fans of the GTA license. During the last ComicCon which took place in San Diego, a pop-up Cluckin' Bell opened , in order to offer visitors real burgers.
Absolutely all the codes were there: costumes, sign, the Sprunk drink (which is actually copied from the Sprite drink that we all know), and even a poster banning a certain Trevor from entering the establishment . On the occasion of this event, a special menu was designed, the latter being a mix of KFC and the Taco Bell chain.
In the coming months, it would not be surprising to see other establishments come to life in order to pay homage to the title, but we must not forget that GTA 5 is above all a satire of America, it does not Fiction should therefore not really exceed reality, even if it is already a little the case...
Play GTA Online to experience Criminal Enterprises
Since July 26, a new update is available in GTA Online, and you have your work cut out! A new criminal conspiracy is gradually taking all the fortune in the world through a precious thing that is becoming rare: gasoline. Help the ULP agent to find out who is behind this incredible price increase.
In addition, new weapons have appeared, with of course new vehicles! But that's not all. Whether you're CEO, VIP or president of a motorcycle club, new missions are available for everyone. Resupply, goods, sales, you can now have a few variants of these missions, and do it all in peace in a private session.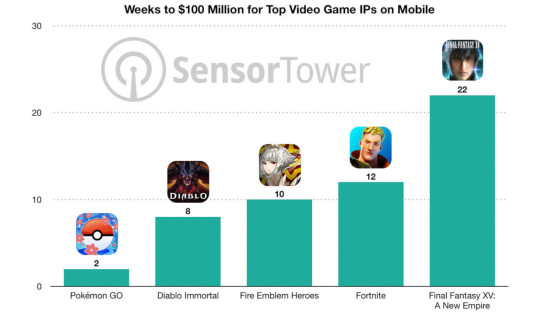 Blizzard's mobile F2P MMO would have generated this significant revenue in just 8 weeks, according to a review site. This places it among the most profitable mobile games at launch, and one of the most popular at the moment. Some comparisons are also made with the competition.