After a somewhat lukewarm month of July, the PlayStation Store is giving us a new batch of "you can't refuse" offers, with an essential in the lot, one of the GOTY 2020s, just that. Even if you are not fond of gangster stories, you should still absolutely embark on the Yakuza Like A Dragon adventure, it is well worth the detour.
Yakuza: Like a Dragon on PS4 and PS5
Yakuza Like a Dragon is a success on almost all counts: its turn-based combat system manages to hook the player while dynamiting the habits of the fans of the first hour , while its very solid scenario plunges us into a new time in a Japanese neighborhood full of life, for a total change of scenery. However, we would have appreciated that Yakuza 7 further beef up its game by offering more challenges for those who are already experienced in the genre of Japanese role-playing games, for that, it will be necessary to turn to a DLC pack including the hard mode when it is released: a particularly awkward decision from our point of view.
Tony Hawk's Pro Skater 1 + 2 on PS4 and PS5
By calling on the studio Vicarious Visions (Crash Bandicoot N Sane Trilogy) to remaster these monuments that are Tony Hawk's Pro Skater 1 and 2, Activision made the right choice. The developers have succeeded in sublimating the games that we knew twenty years ago now. 4K graphics, recreated levels, new playable characters, new soundtrack, tons of new challenges to complete : everything has been designed so that players spend new hours riding helped by an arcade gameplay with small onions. 30-somethings and the youngest will have a blast (literally for some) on the best in skate gaming. The arcade side will delight fans of figures, improbable heights and seven-figure scores, or even more.
Little Nightmares on PS4
Even if the handling of Little Nightmares is not perfect and there are still some technical imperfections, this does not detract from the very high level of the game's artistic direction and soundtrack, which alone manage to put set up a gloomy and uneasy atmosphere as we would like to see more often , all in varied environments and in the face of enemies with marked characteristics. So, of course, the adventure is quite short, but what timeless moments it offers us! And between quality and quantity, the choice is quickly made, right?
Free Games Epic Games Store
If you like free, the Epic Games Store is also a good plan to download as many games as possible without paying anything , ideal isn't it? To find out which games to pick up each Thursday, we recommend taking a look at our list below, updated with what's new every week.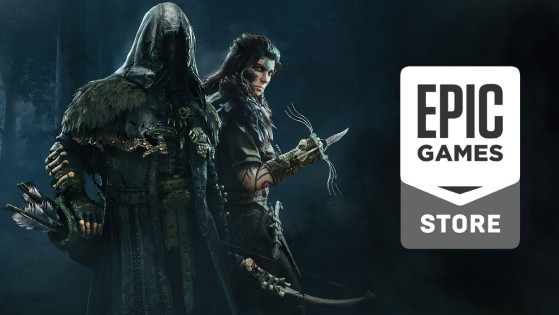 Find the list of free games currently available for download for the month of July 2022: list updated weekly. Epic Games Store does not change its good habits with a game per week which will thicken your library a little more, every Thursday at 5:00 p.m.