Not long ago, Grand Theft Auto 5's Online mode welcomed its new major update with Criminal Enterprises. If the novelties are numerous, Rockstar Games does not forget to update the weekly bonuses, but also to add in addition to other novelties like this week new races in Cayo Perico.
The island of Cayo Perico is full of new things!
If GTA Online was full of new cars a few days ago, you will be able to test them on the new circuits which are on the island of Cayo Perico. Indeed, since August 11, the tropical island has hosted no less than 10 new races through which you will be able to prove yourself as a pilot! Of course, who says new races necessarily says bonuses of GTA$ and RP to celebrate this great occasion. Thus, the latter offer you double GTA$ and RP.
On the other hand, a new treasure hunt is available and for this you are going to need a shovel and a metal detector. According to rumors, it seems that the map leads straight to Cayo Perico...
Reward vehicle of the week
Since the Los Santos Tuners update, LS Auto members can drive away with a new car every week. This time it's the Ocelot Swinger and for that you need to finish in the top 1 of a Pursuit Trials race for 3 days in a row.
GTA$ Bonuses and RP in GTA Online
As every week, several modes and missions allow you to leave with a maximum of GTA$ and RP. In addition, since the last update of the game, the developers have reviewed the economy of the title and the GTA$ has seen an increase. This week, in addition to the new races in Cayo Perico, there is a Supply Bonus available in the Goods Warehouse. In this way, your employee there will be twice as fast to work. Do not hesitate to go see it!
New concession vehicles
Recently, two new dealerships have joined GTA Online, with Luxury Auto and Premium Delux Motorsport. Here are the vehicles you can find there:
Luxury Auto
Pegassi Bullfighter XO

Overflod Autarch

Premium Deluxe Motorsport

Annis-Remus

Benefactor Stirling GT

Declasse Tornado Convertible

Enus Cognoscenti

Vulcar Nebula Turbo
Podium and promotions of the week
A new car is up for grabs at the Diamond Casino Resort and it's the Übermacht Cypher. To win it, try your luck by spinning the wheel of fortune, but be careful, you only have one try per day.
Here are the promotions of the week:
60% on the Grotti Carbonizzare

50% off the Pfister 811

50% off Enus Super Diamond

50% off the Shitzu Defiler

40% on the Brickade

40% off the Vapid Imperator

40% off the Vapid FMJ

40% off Enus Windsor Drop

40% off Enus Cognoscenti

30% off the Ocelot Penetrator

30% off the Progen T20

30% off the Progen Itali GTB

50% off special merchandise

40% on bunkers

30% on goods warehouses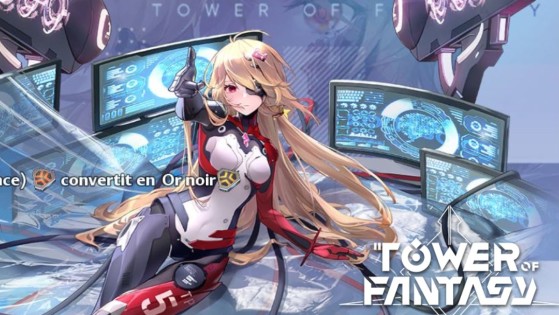 Golden or red nucleus, temporary or permanent banner? Here's everything you need to know about the current summons and banners in Tower of Fantasy, the new gacha available on PC and mobile.