Bad news for Sony, the company is facing justice! Accused of scam by a consumer association in the United Kingdom, the parent company of PlayStation finds itself embroiled in the justice of the country. But then, what does this mean for Sony?
PlayStation "overcharges" its players?
The complaint in question was filed by Alex Neill , a consumer rights activist, at the Competition Appeal Tribunal in the UK. According to information gathered by Sky , the complaint document argues that UK PlayStation gamers have been "overcharged" by £5 billion (5.9 billion euros) in total for their digital purchases over the past six years. , so since August 19, 2016. This would represent more than 9 million people in the country.
"With this legal action, I am standing up for the millions of Britons who have been unwittingly overcharged. We believe Sony has abused its position and ripped off its customers. Games are the biggest entertainment industry in the UK today. , ahead of TV, video and music, and many vulnerable people rely on games to build community and connection Sony's actions are costing millions of people who cannot afford it, especially in the when we are in the midst of a cost of living crisis and consumers' wallets are tighter than ever."
The commissions in question
The complaint appears to relate to the terms Sony imposes on developers and publishers who wish to sell games and additional content through PlayStation digital stores. For now, Sony takes a 30% commission on each sale, just like Steam, Xbox or the App Store. It would therefore be this same commission which, according to Alex Neill, would pose a problem. According to him, it would unnecessarily overcharge the players.
No one knows what is the main objective of the complaint, that is to say if its authors wish to see this type of commission disappear , or if according to them Sony should simply lower the percentage . In the meantime, if Alex Neill wins, the players concerned will receive between 67 and 562 pounds in compensation , plus interest.
"Sony dominates the market for the digital distribution of PlayStation games and in-game content; the company has deployed an anti-competitive strategy which has resulted in excessive prices for customers, out of all proportion to the costs borne by Sony for to provide its services."
Natasha Pearman, à la tête de l'affaire
(
Source
)
We therefore do not know what the outcome of this whole affair will be, but it will now be up to the British justice system and its experts to decide whether Sony is really at fault… or not. One thing is certain, we will be there to keep you up to date with all the PlayStation news !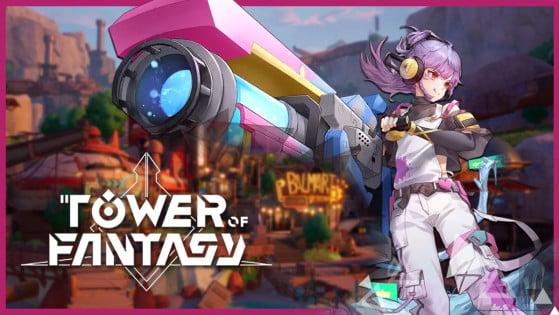 Here's our complete guide to Hilda, a Simulacrum SR and her Exterminator weapon. You will find all the information to play it on Tower of Fantasy, the best matrices to put on it, the gifts to offer it and its progression in stars.