While Grand Theft Auto 5 first appeared on our PS3 and Xbox 360 consoles in 2013, PC gamers will have had to wait until April 2015 to enjoy this title that has become iconic over the years. .
If it is currently one of the best-selling games in the world with no less than 170 million units distributed (but remains quite far behind Minecraft), it is not for nothing! Over the years, the developers have offered, and continue to offer, major updates which mainly concern the Online mode of the title, and PC players also benefit from ever more mods on PC which then allow them to have ever more of content or to have a game that is more realistic than ever.
This time we are going to tell you about a mod that makes GTA 5 absolutely sublime, it is NaturalVision Evolved .
NaturalVision Evolved, the ultimate GTA 5 mod is available
Even if there are already mods allowing to have an absolutely sublime GTA 5 game, the mod responding to the name of NaturalVision Evolved is certainly the ultimate in this category. This name is certainly familiar to you since this is actually its brand new version.
Here, through this trailer, we are dealing with a game that is more real and realistic than ever, with several points that have been reworked by the team behind this little nugget. Thus, we see that the modders have focused on the realism of the roads with a larger than life effect, but also on the pedestrian streets with the cobblestones. But that's not all: when night falls, the play of light and reflection with the lampposts which are reflected in the bodies of the cars is simply incredibly well done.
Moreover, good news for those who miss the snowy environment a little: NaturalVision Evolved now allows you to deal with a snowy city with of course the lakes transformed into real ice rinks! Also, another point has been addressed in this new version and it is the vegetation of the game with an environment richer than ever and wild animals walking around for our greatest pleasure.
Other details have also been reworked, such as the volume of the clouds, or the addition of new lights and animated signs, and the icing on the cake, we learn that NaturalVision Evolved is also available on Five M ! This means that we will be able to enjoy more realistic RP servers than ever.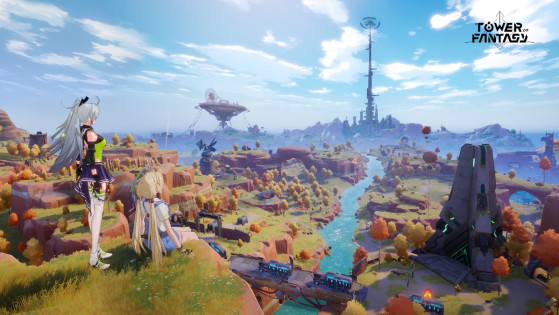 Tower of Fantasy offers a good number of activities to do, that we could lose our minds. Through this guide, we have concocted a small daily routine for you to progress effectively.