For a few weeks now, PlayStation players have been able to welcome new membership formulas through PlayStation Plus. Today, there are indeed three types of subscription with the PlayStation Plus Essentials which is neither more nor less than the basic subscription that we all know, the PlayStation Plus Extra subscription which allows you to enjoy exclusive games PS4 PS5 but not only, as well as the PlayStation Plus Premium subscription which also allows it to play PS1, PS2, PS3 games.
Despite some hiccups during its launch with, among other things, fairly exorbitant price issues, PlayStation users seem satisfied with this service, but what about those who still don't have a subscription? Well we have good news for you!
PlayStation Plus will be free for a weekend!
As consumers, we know this all too well, but the subscriptions we can take through our various favorite platforms are starting to add up to quite a steep total price, and sometimes we don't really know what it really is. . Between the Xbox Games Pass, the PlayStation Plus, Disney +, Amazon Prime, Netflix, in short, you will understand, the sum is quite plump each month.
However, if you are still not in possession of the PlayStation Plus subscription and are hesitant to take it because you are not sure if it is really worth it or not, Sony has just announced a multiplayer weekend in online via PlayStation Plus completely free! Whether you are on PS4 or PS5, on August 27 and 28 you will be able to enjoy all PlayStation online services , including the monthly free games which this month are Tony Hawk's Pro Skater 1+2 (PS5 / PS4), Yakuza: Like a Dragon (PS5/PS4) and Little Nightmares (PS4).
In addition, if the story mode of certain games does not require a PS Plus subscription to be able to play them, this free weekend nevertheless means that you will have access to the various Multiplayer of several titles like that of GTA 5, Call of Duty : Black Ops Cold War or that of Modern Warfare. However, to be able to play it, you must still be in possession of them, that goes without saying! Finally, as a reminder or for those who were unaware of it until now, Battle Royale Fortnite as well as Call of Duty Warzone and Apex Legends do not require a PS + subscription since they are free-to-play.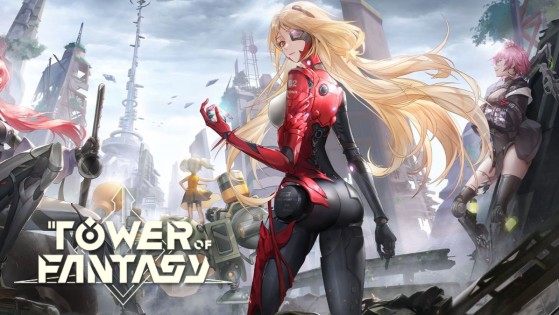 The developers of ToF have made a difficult decision, after the revelation of a bug that affected the banner of Nemesis. The studio is obliged to issue compensation to injured players, but the expectations of the community are high and anger is already brewing.