On the opening night of Gamescom 2022 , PlayStation introduced a brand new controller for the PS5, the DualSense Edge. On the program, ultra-customizable controls, a completely reworked interface and many other surprising features!
The DualSense Edge reveals itself
With its colors reminiscent of the DualSense, the Edge controller brings with it a touch of novelty. Totally customizable, it will undoubtedly appeal to all types of players (pro or not) wishing to improve their PS5 experience. This wireless DualSense Edge looks like a pro controller, which brings its share of new features.
● Ultra-customizable controls: It is possible to adjust specific button inputs, fine-tune aiming by adjusting stick sensitivity and dead zones (the distance your analog stick travels before being recognized in a game), so that each player can create a controller that looks like them and that suits them.
● Ability to save multiple profiles: Once controls are set, players can save them by assigning them to a profile. They can then switch from one profile to another in a flash.
● On-Gamepad UI: Dedicated Fn button makes it easy to adjust gamepad configuration while staying focused on the in-game action. So gamers can switch between different control profiles, adjust game volume and chat, and access the controller profile settings menu.
● Interchangeable rear thumbsticks and buttons: Three types of interchangeable thumbsticks (standard, high dome and low dome) are provided on the Edge controller. The two interchangeable sets of rear buttons (half-dome and lever) can be configured to be any other button input, allowing gamers to have more controls at their fingertips.
● Replaceable stick modules: It is possible to completely replace each module present on the DualSense Edge.
● Built-in DualSense Features: The DualSense Edge wireless controller retains DualSense features including haptic feedback, adaptive triggers, built-in microphone, motion controls and more.
PlayStation's review
"The opportunity to create the DualSense Edge wireless controller is a dream come true for our team. We wanted to build on the heritage of iconic PlayStation controllers by creating a controller that allows players to experiment and customize the elements by to suit their unique style of play - whether they are competitive gamers or people who simply like having more options to customize their game. The DualSense Edge wireless controller also features a number of thoughtful keys that , we hope gamers will enjoy, including a distinct black and white color scheme inspired by the DualSense controller and a unique PlayStation Shapes pattern on the touchpad and trigger surfaces. We are grateful to the many gamers, professional gamers esports and developers who helped provide feedback on the controller design."
PlayStation Blog - Daisuke Kurihara
(
Source
)
Unfortunately , no price or specific release date has been announced by PlayStation , but it will be soon. Of course, we will be there to tell you everything about this new DualSense Edge controller. The Elite Series has competition!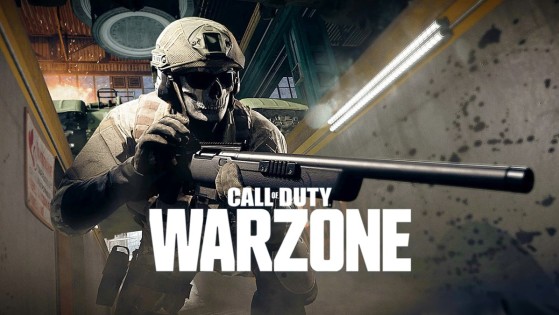 Here is excellent news that we are all paying attention to, especially console players! An essential feature will finally make its arrival in the next Battle Royale from the Infinity Ward studio, we are obviously talking about Call of Duty Warzone 2.