Unfortunately, it seems that some people's pasts are bothersome and a heavy burden to bear, even if we are done with them... In any case, this is the reality that the former film actress must face. X by the name of Adriana Chechik . While she was to participate in the Twitch Rivals Fortnite No Build, her presence was in fact not desired…
Adriana Chechik ousted from Twitch Rivals Fortnite No Build
For those who don't know Adriana Chechik at all, she was a star in the porn industry, and had ended her career in 2019 to then be able to devote herself to one of her passions: video games . While her Twitch channel was doing quite well with no less than 19.4 million views and she had more than 777,000 subscribers, it was natural that the young woman had to participate in the Twitch Rivals Fortnite No Build in partnership with Epic Games .
Yes but here, unfortunately, this one explained through a live that she could not participate, and the reason for this is quite absurd . While she had received the approval of Twitch, it would indeed seem that her former career as an actress X has disturbed since she declared that she could not enter the place where the event was taking place. Although the organizers did not really explain the reason why she was no longer invited, and this only an hour before the start of the festivities, Adriana Chechik explained that it was due to her old job . According to her, Epic Games would have indeed decided not to approve it because of this, and this is not the first time that the young woman has had to face this kind of situation.
Even if she says she's used to it, which is actually quite sad, what is the real "acceptable" limit to be able to participate in this kind of event? What are the limits imposed by Twitch? Well difficult to answer!
Being a former porn star, a real problem for Twitch?
Following this incident, and at the time of writing, Adriana Chechik's Twitch channel was simply banned from the platform, and the reason for that? Difficult to answer it, but to ostrich here would not be used for nothing and will not make progress the things, and we strongly believe that its declarations are unfortunately not for nothing there .
Such behavior on the part of the platform is quite absurd and above all very abusive since the streams offered by the actress were simply clean, and she broadcast on video games, in particular Fortnite. Such an action could make people smile when we see that next to it we have the Hot Tube category, with almost naked streamers who spend hours licking microphones in a very suggestive way.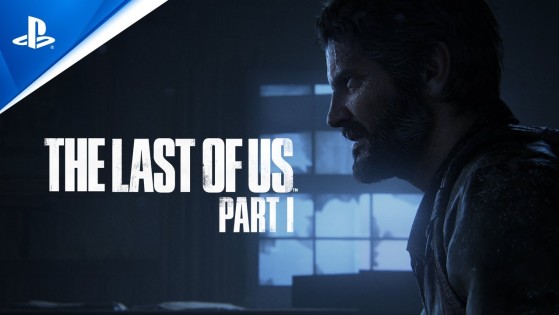 It only has a few more days to wait before you can rediscover the adventures of Joel and Ellie with Next Gen graphics on Playstation 5. To celebrate the occasion, Sony has revealed the usual trailer that accompanies the release of the game .