Bad news for Facebook! While it had launched its application dedicated to Gaming at the beginning of 2020, the company now announces that the latter will soon be deleted. From October 28 , Meta will say goodbye to its Facebook Gaming application on Ios and Android. A step back in the progression of the license, which sounds like an admission of failure, within an industry where the virtual monopoly is occupied by the streaming giant, Twitch.
Difficult to compete with the giant
According to a recent study by Streamlabs conducted from April to June 2022 around the global streaming industry, Twitch remains the most influential platform.
During this period, 76.6% of the hours watched by the community were on Twitch, 15.4% on Youtube Gaming and only 7.9% on Facebook Gaming . In terms of the number of hours streamed, Twitch still imposes itself a little more with 92.7% . Although Facebook Gaming's direct competitors are few in number, they are nonetheless unbeatable. Tough competition that might have gotten the better of Meta's Gaming app.
"We would like to thank you so much for all you have done to create a thriving community of gamers and fans since the launch of this app. This was a true community effort to bring new game features to Facebook. Despite this news, our mission to connect gamers, fans, and creators with the games they love hasn't changed. You'll still be able to find your games, streamers, and groups. by visiting the Games section of the Facebook app."
Facebook Gaming App
(
Source
)
It is not the first time…
Indeed, several companies have already tried to launch their streaming service in order to compete with Twitch, before taking a step back. In 2020, Microsoft had shut down its service, called Mixer . The latter, formerly Beam, was acquired by Xbox's parent company in 2017.
Although Microsoft had big plans for Mixer, having even gone so far as to sign big names in streaming and esports like Tyler "Ninja" Blevins (pro Fornite player), the recipe didn't work. Unfortunately for the company, Microsoft said goodbye to its platform during the Covid-19 pandemic.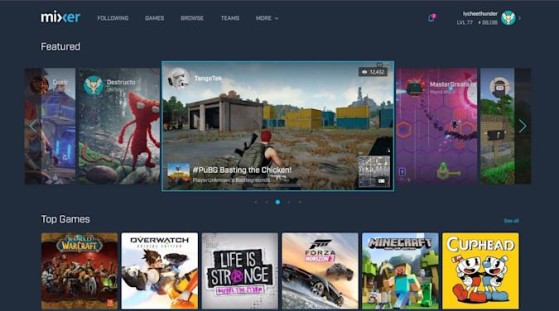 After this backlash from Facebook Gaming, Twitch's direct competitor remains Youtube Gaming , which over the years is slowly starting to become a serious threat to the world's largest streaming platform. Who knows how the industry will evolve over the years?
In the meantime, Facebook Gaming has not completely disappeared and remains available directly from the Facebook social network . Although the mobile application of the license bids farewell, Meta has not yet said its last word!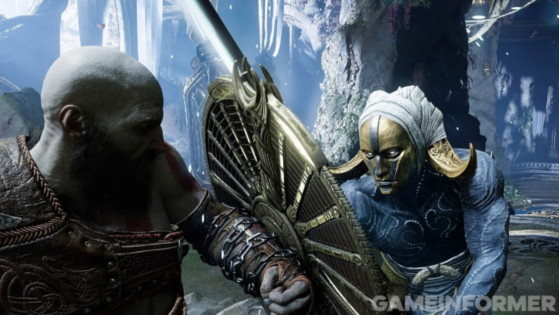 New details have surfaced regarding combat in God of War Ragnarök. It looks like players are getting more options for dealing damage to enemies, with the help of two new shields, among other things.