After a few weeks of absence, the world-famous streamer by the name of Pokimane made her big comeback on Twitch on September 1st. If she needed a break after a great period of stress, despite her comeback, she announced that she was no longer really in tune with the Amazon platform and took a radical decision: to see what it's happening elsewhere!
Pokimane makes a decision in her streaming career
In our time, broadcasting platforms are in full swing and there is something for absolutely all tastes and especially for all formats. If we have the huge Twitch on one side which was initially intended to be gaming-oriented despite the arrival of "Just Chatting" and other "Hot Tubs", we also have other applications such as, of course, YouTube or even TikTok .
Thus, despite her return to Twitch and her 9.2 million followers, Pokimane, Imane Anys of her real name, declared through a YouTube video that she had made the decision to broadcast less on Twitch but more on networks like TikTok which she says lend themselves more to " her current lifestyle ". Fortunately for its viewers, it will still remain on the Amazon platform but will broadcast much less on it. Still according to him, what we find today on Twitch is " already seen, already done ".
There's such pressure on streamers to follow every trend, to capitalize on viewership, to stream longer than the guy next to them... It's a hyper-competitive industry. But ultimately the reason I'm saying this is because I'm just at a point in my life where I no longer feel creatively fulfilled nurturing this.
Despite his decision, a question arises: what will happen to his recently renewed exclusive contract with Twitch?
Greener grass among others?
As we were telling you, Pokimane has indeed just renewed its exclusive contract with the Amazon platform , but it seems that in reality this point is not really affected. Indeed, recently, Twitch has recently modified certain clauses, such as that of exclusivity and has therefore lifted the ban on broadcasting on other platforms such as YouTube and TikTok for Twitch partner streamers.
Pokimane will therefore be free to broadcast wherever it wishes without fear of losing this or that contract. Separately, the 26-year-old is also the co-founder of successful creator collective OfflineTV, the creative director of the company that co-owns the fighting game tournament EVO. With all this, she shouldn't be in too much trouble financially, and that's good.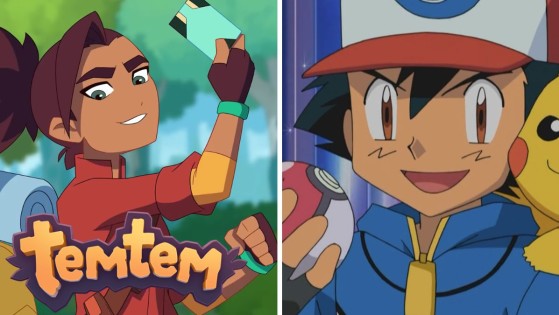 The comparison of Temtem with Pokémon is almost obligatory but, nevertheless, the two games have real differences which will potentially make you prefer the MMO to the Game Freak franchise.