On this back-to-school day, the online mode of Grand Theft Auto 5 welcomed the weekly new features that we all expect every time. Once again, the developers at Rockstar Games have rolled out new vehicles, as well as new races, in the latest major Criminal Enterprises update. In addition to all this, bonuses are of course available through certain modes and certain missions.
The new Declasse Vigero ZX car is coming to GTA Online
As we told you, the Declasse Vigero ZX is now available in GTA Online , and it has a price of 1,947,000 GTA$. To hope to get your hands on it, go to the Southern San Andreas Super Autos site via your phone (in-game of course).
Only on PS5 and Xbox Series
Good news for PS5 and Xbox Series players: new races are available . Indeed, six circuits reserved for Hao vehicles have appeared since September 1st.
GTA$ & RP New & Bonuses in GTA Online
Like every week, GTA Online has several missions and modes which then offer GTA$ and RP bonuses. This time, Hotring races are therefore in the spotlight with triple the rewards: indeed, leave with 3x more GTA$ and 3x more RP . In addition, the HSW races, the bunker search missions as well as the explosive convoy rivalry mode offer double the winnings with therefore 2x more GTA$ and 2x more RP.
Event in GTA Online!
Until September 14, GTA Online is offering an eCola x Sprunk event. You will have to choose your camp between these two brands, then complete certain challenges. The team that has accumulated the most points will win the sum of 300,000 GTA$ as well as a jacket, a hat, and a parachute bag.
Dealer vehicles
Recently, two new dealerships have joined GTA Online, with Luxury Auto and Premium Delux Motorsport. Here are the vehicles you can find there:
Luxury Auto:
Annis S80RR

Overflod Imorgon

Premium Deluxe Motorsport:

Bravado Banshee

Canis Mesa

Declasse Vigero ZX

Dundreary Landstalker XL

Imponte Beater Dukes
Vehicle reward, podium, and promotions of the week
Since the Los Santos Tuners update, LS Auto members can drive away with a new car every week. This time it's the Declasse Mamba and for that you need to finish in the top 2 of a pursuit race for 2 days in a row .
A new car is up for grabs at the Diamond Casino Resort and it's the Ocelot Locust . To win it, try your luck by spinning the wheel of fortune, but be careful, you only have one try per day.
Here are the promotions of the week:
FREE eCola and Sprunk deliveries

40% off the Annis S80RR

50% off the Pfister Comet Safari

50% off the Shitzu Hakuchou Drag

50% off the Imponte Beater Dukes

50% off the Pfister Comet Safari

50% off the Shitzu Hakuchou Drag

40% off the Annis S80RR

40% off the Bravado Banshee

40% off the Pfister Astron Custom

40% off the Vapid Desert Raid

40% off the LF-22 Starling

40% off BF Dune FAV

30% off the Gallivanter Baller ST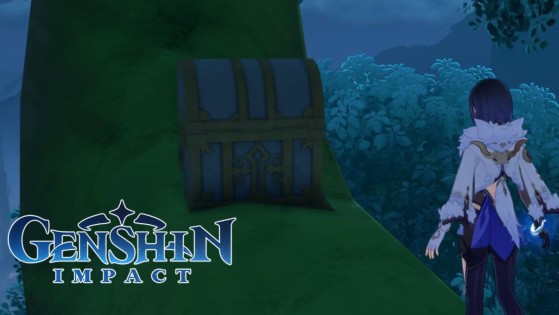 With Genshin Impact patch 3.0, it's not just for Sumeru! An old region of the game, Liyue has also received some additional chests to search through this major patch. Enough to complete your exploration to 100% while filling up on rewards.