This week is a pretty special one in Grand Theft Auto 5's Online mode. In addition to the weekly rollover we've all been familiar with for various GTA$ and RP bonuses, Rockstar Games has indeed added some new matchup types to the occasion of the Criminal Enterprises update.
In addition, new vehicles are up for grabs and the two car dealerships are offering new cars.
GTA Online welcomes new clashes!
As we told you, GTA Online welcomes new clashes in this new week for our greatest pleasure. For this, everything happens through the creator mode which now has new features. And to celebrate, here are the new clashes:
First Shot: You only have one weapon, one bullet and one shot to kill your enemies. If you eliminate an enemy, you will receive another bullet, but you can also pick up ammo on the map. The first team to reach the target score wins.
Two-Tier Justice: Balance is crucial in this mode where the first team to reach the target score wins. One moves quickly while carrying heavy weapons; the other moves slowly but carries rapid-fire weapons.
Spin Firecrackers: Achieving the highest possible score in a five-minute window sounds simple, but things can get tricky when the weapon in your hand constantly changes. Transferable skills have never been more important.
Brain teasers: Eliminate your enemies to earn points - head shots earn bonus points. Accuracy is key.
Don't Stay Sumo Territory: In this variation of Sumo, it's all about momentum: get your opponents out of the area - which will start shrinking after a while - to score points. The last one standing wins.
Friend to Death: This variant is simple, but with a twist: kill enemies and prevent them from annihilating your team to earn points. The catch is that killing your teammates gives you a bonus. Can you annihilate the enemy team before they annihilate each other?
Community Events and eCola x Sprunk Event Winners
New Community Events are available in GTA Online, and these are nothing more than new Stunt Races, six to be precise. To participate, go directly to the game menu, activities, play activity, community activities then daredevil races.
In addition, we finally have the winners of the event which confronted the team eCola and the team Sprunk, and the big winners are the players belonging to the team eCola. The rewards are as follows: a cap and a harness bag for the parachute in the colors of eCola, as well as 300,000 GTA$.
Bonus of the week with GTA$ and RP
Like every week, GTA Online has several missions and modes which then offer GTA$ and RP bonuses. This time around, Hotring races allow you not to double but to triple the rewards with 3x more GTA$ and RP. On the other hand, we have in the community activities the double earnings with 2x more GTA$ and 2x more RP.
Dealer vehicles
Recently, two new dealerships have joined GTA Online, with Luxury Auto and Premium Delux Motorsport. Here are the vehicles you can find there:
Luxury Auto:
Benefactor SM722

Pegassi Tesseract

Premium Deluxe Motorsport:

Annis Hellion

Dinka Veto Modern

Obey Omnis

Vapid Peyote Gasser

Weeny Issi Sport
Vehicle reward, podium, and promotions of the week
Since the Los Santos Tuners update, LS Auto members can drive away with a new car every week. This time it's the Maxwell Vagrant and for that you need to finish in the top 1 of a street race for 4 days in a row.
A new car is up for grabs at the Diamond Casino Resort and it's the Pegassi Tempesta . To win it, try your luck by spinning the wheel of fortune, but be careful, you only have one try per day.
Here are the promotions of the week:
75% on the Nagasaki BF400

50% off the Maxwell Asbo

50% off the Weeny Issi Sport

40% off the Pfister Comet SR

40% off Annis Savestra

40% off the Ocelot Ardent

40% off the Pfister Comet Retro Custom

30% off the Pegassi Tezeract

30% off Armored Boxville

50% off CEO offices

40% off CEO office customization

40% off Special Cargo Warehouses

25% on supply of goods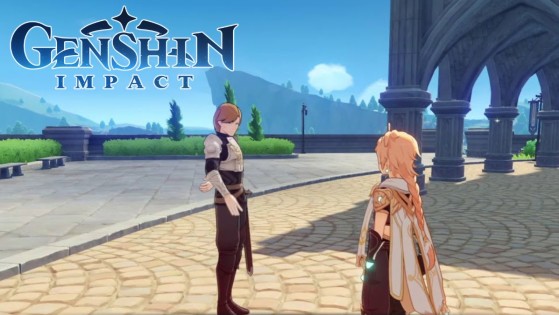 Rehabilitation is a world quest, in which you must find posters and a sign in the large city of Mondstadt. And these objectives are not always easy to find, because they can be located on the roofs or the ramparts.