French-speaking Twitch users know it well, streamers are still far too victims of constant sexist remarks from people hiding behind the anonymity of the internet to try to belittle them. But while a general fed up is expressed by many of them, a player has just given a good lesson to one of her viewers who made a comment more than inappropriate. Obviously and for our greatest pleasure, he regretted it!
"If you want we can go do a 1vs1?"
It all started during a stream from Chipsette, Valorant, Overwatch and Apex Legends player but also Vitality ambassador. Everything was going perfectly well, until one of his viewers wrote in the chat: "Stop playing astra t too bad and go make me some cordon bleu dough" . In addition to having a glaring lack of relevance in his remarks, this visibly sexist user quickly regretted his comment when the streamer challenged him in 1vs1 on Valorant.
Suddenly panicked, the viewer behind this inappropriate remark tried to recruit a player through a Valorant FR discord channel to perform the 1vs1 in his place. His excuse: he's on his phone and his pc is broken . Although we had some doubts about its justification, they were confirmed when the user finally sent Chipsette their tag so she could invite him into a private session. Miracle therefore, his pc seems to have been repaired in express!
A good lesson
Once in the private part of the streamer, the person at the origin of this sexist remark was simply annihilated. Chipsette continues the shots in the head and despite an attempt to camp on the part of the opposing player, she largely wins the game. In addition to all this, the Vitality ambassador thus confirms her estimate: the user who had criticized her way of playing is indeed bronze on Valorant. Although there is no shame in this, the shame in question comes from the fact that he criticized a player much more experienced than him when he could not beat her in 1vs1.
In the comments to the streamer's Twitter post, users of Elon Musk's social network show their support for Chipsette. Many are very happy that the fight ended like this, thus making his opponent very silent.
The video of the confrontation is more than satisfying and although Chipsette taught him a good lesson, it is important to remember that no matter the level of the person, this type of sexist remarks are absolutely not tolerable and have no nothing to do in the middle of online video games / esports in general (and finally nowhere). The streamer will therefore have traumatized this viewer and concludes by telling him that it is now up to him to go and cook.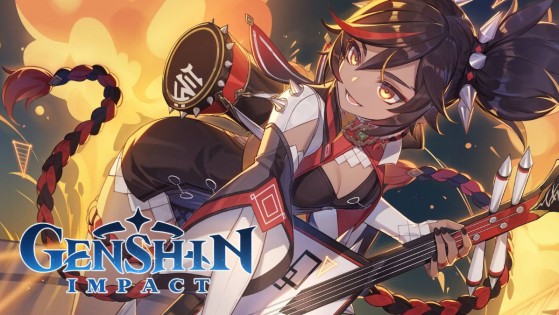 Genshin Impact embodies the lucrative gatcha game par excellence, which with each character release manages to fill its community with hype. This craze for ultra-charismatic heroes translates into spending sprees among some players. Also called "whales" by their peers.