The most watched female personality on the Amazon platform , Kaitlyn Michelle Siragusa of her real name has experienced many hardships this year. After revealing to the world the horrors that her ex-husband put her through, she has since enjoyed a newfound freedom to focus on various projects. Between her Overwatch streams or even hot-tub, the content creator began to "date" Chris. Meetings at the restaurant that she broadcasts on her Twitch channel. According to her, it does not please everyone...
Amouranth and xQc?
Here's a rather embarrassing situation for xQc that Amouranth comically addressed during one of his date streams with Chris. One of the world's most popular content creators behind Kai Cenat, xQc recently split from girlfriend Nyyxxii. While watching the hot tub queen's "date" stream, she noticed his presence and let out a, "xQc, is that you?" .
She then comically accuses him of not having wanted to give her his number, and continues by mentioning his ex-girlfriend. The visibly very embarrassed streamer keeps shouting at the screen.
"He saw the date with Chris and he got mad because it wasn't him. He wouldn't give me his number! X wouldn't give me his number and then he finished by bringing Nyxxii and having an affair with her, so if he wanted to put on some manners, he could have just done it."
Real info or joke from Amouranth?
Many users think of a joke. Indeed, the fact that the streamer explodes with laughter at the end of her "accusations" but also that she approaches the subject with such lightness suggests that Amouranth has in truth trapped xQc by embarrassing him in front of all his viewers. The romance between the two stars of Twitch is therefore surely not ready to begin. Who knows, maybe everything the content creator said is true and xQc actually refused to give her her number?
In any case, the streamer seems to appreciate her one-off meetings with Chris and intends to repeat the experience. On the project side, Amouranth is considering a follow-up to its Stream Royale event which had had some success. In addition to that, she says she wants to do live broadcasts around her passion: animals. In any case, Kaitlyn Siragusa has a head full of ideas and will know how to delight her community!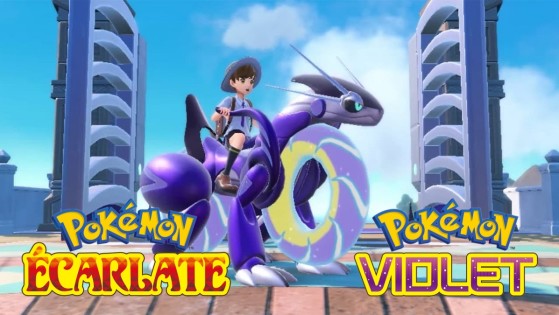 As budding trainers in the Paldea region know, finding secret spices isn't easy. However, a player has just shocked all fans of the license by recovering colossal and above all... very rare loot!