In recent years, Amouranth has become a real figure of Twitch. Positioning herself as the most watched female personality on the platform, she has accumulated thousands of subs/followers.
During a recent interview for FullSquadGaming live on Twitch, the streamer revealed that she "hated" Amazon's platform ban policy. According to her, a cruel lack of communication would make these sanctions even more difficult.
"I hate their Banning policy"
The streamer mainly criticizes the Amazon platform for not communicating enough about the specific reasons for a ban. She takes the example of one of her bans for "inappropriate attire" saying that she would have liked the Twitch teams to communicate to her the details of this decision such as: what outfit was inappropriate? Amouranth is very clear, she "hates" this lack of precise justification which would prevent content creators from really knowing "what not to do" .
"I hate their banning policy. There seems to be a disconnect on Twitch. Their 'Trust and Safety' team doesn't even communicate with the rest of the Twitch staff. [...] If you have a Partner manager, most time, it can't tell you what you did. They just say, "Yes, you had that violation in a generic category. You don't even know what to avoid! That's really annoying. They just ban you without telling you why."
Still no contract with Twitch?
It was during the same show that Amouranth revealed that he did not have a "big contract" with the streaming platform. When a content creator becomes popular on Twitch, the company generally offers them an exclusive or non-exclusive contract (this is no longer mandatory). This agreement notably allows streamers to receive a more or less stable income, all provided that their broadcasts are fairly common.
Amouranth streams almost every day on Twitch and yet, the platform has not yet offered him a contract. According to the streamer, it's because she's not "brand-friendly" enough.
"I think it's a mix of 'not being close enough to the image of the brands'. YouTube also seems to cater to streamers who have big events and such. I've just dabbled in that area with Streamer Royale earlier this year. I'm not what they're looking for yet."
Who knows, maybe the streamer will soon have a proposal from Twitch? For some time now, she has replaced her hot-tub streams for lives on Overwatch 2. What she says can avoid sometimes hazardous bans and above all become more "brand-friendly". One thing is certain, Amouranth has a head full of ideas for its future on the platform!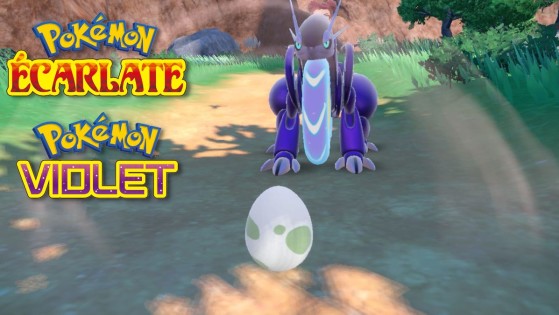 Whether it's to find shiny, better IVs or just a starter, here's how to get eggs through the Breeding system in Pokémon Scarlet and Violet. Prepare your Picnic tables and your Ditto, and say goodbye to the Pension!