A true star of Twitch, the streamer Amouranth has for several years gathered thousands of followers on the Amazon platform. Thus, Kaitlyn Michelle Siragusa of her real name recently placed herself as the most watched female personality on Twitch. Taking advantage of her newfound freedom after a difficult period, the content creator has her head full of projects and is invited to various talk shows to talk about them. Present on the FullSquadGaming podcast last month, she had tackled the platform about her banning policies, sometimes unjustified according to her.
Now, it's on the show Behind the Screen that she tells her community: "Don't get started on Twitch" .
"Twitch does not really encourage discovery"
Here are the words the content creator said during Fox 26 Houston's Behind the Screen show. Asked about her Twitch earnings, the presenter asked, "If someone wanted to get started on Twitch, what advice would you give them?" . A question Amouranth answered clearly: if you want to start streaming, don't start on Amazon's platform.
"Actually, don't start on Twitch. I think if you want to get started, you have to have followers from somewhere. Because Twitch doesn't really encourage discovery on its own platform. TikTok is a good place, Instagram, Twitter, YouTube. On all of those things, it's a lot easier to get started than on Twitch. And then you can have your fans who will then come and watch you on Twitch."
The streamer therefore advises budding creators to gather a community of users through various other networks before broadcasting on Twitch. According to her, the platform does not allow small creators to really be put forward and therefore a lot of talent is never discovered.
A rebranding that works
It was on Twitch as well as on OnlyFans that Amouranth began her career as a content creator. Having greatly contributed to the addition of "hot-tub" as a category in its own right on Twitch, it has forged a real empire over the years. Now, Kaitlyn has decided to rebrand , that is to say drastically change the type of content she produces. Last November, she streamed more Overwatch 2 than hot tubs (barely 10% of her broadcasts during the month).
"I do what I want, and I always make seven figures at the end of the month. Life is better."
A change that is good for the streamer, and that's the main thing. In addition to streaming various games, Kaitlyn also wants to stream around her great passion: animals. Who knows what Amouranth has in store for its community in the future? One thing is certain, she is ready to invest herself fully in it and above all to do what she wants!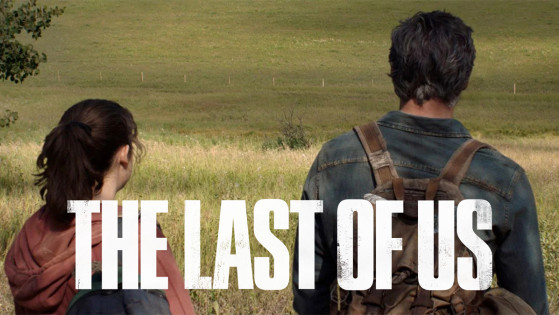 This time we're not beating around the bush with a few set photos or teasers that last 20 seconds watch in hand: the series The Last of Us by HBO finally has a trailer worthy of the name of more than two and a half minutes.