Amouranth seems to have gotten back on her feet, following a recent and complicated break-up, the streamer doesn't let anything show and continues to stream, sometimes on more varied subjects. She recently participated in a podcast with two content creators affiliated with the esports brand 100-Thieves where she revealed more information about what she has planned for 2023.
Teaser for 2023 with Amouranth on Twitch
This interview with Amouranth started with the "simple" question from her two hosts: Nadeshot and Courage asked the streamer what she has planned for next year.
This one after a deep breath seemed to have trouble finding an answer that wouldn't say too much, so she retorted:
" I don't know if I can say that. There are projects we're working on, some big ones, including some like Twitch shows. Like some sort of game show but in person ."
She explains that she will be hosting this event and Nadeshot then asked Amouranth if this kind of event stresses her out, to which she replied clearly:
" Not really. Last year we did Streamer Royale and it was kind of a mix of wipeout and agility course, and it was pretty fun. But it's completely different and it should be really interesting. I don't think it's been done on Twitch before… "
We will therefore have to wait a little longer before knowing what exactly it is about.
A turning point in Amouranth's career
This kind of event is not an easy task and we could quickly get lost between a career as a streamer and an event organizer of such a size. However, this double hat seems to be more and more frequent among large content creators, even in France.
Amouranth therefore embarks on the realization of events taking place on the other side of the screen and knowing the entrepreneurial spirit of the young woman, it only bodes well.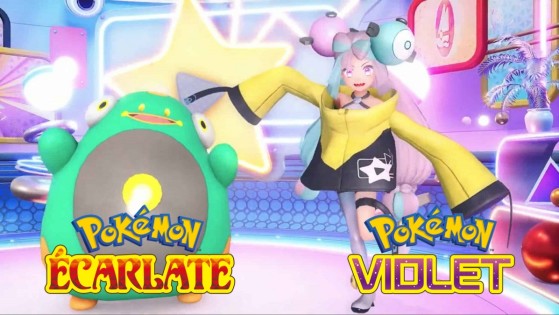 While players sometimes struggle to complete all of Pokémon Scarlet and Violet's quests, speedrunners have already achieved surprising records. Let's see what the current record is!