Video games have, for most of us, followed us during our evolution in society. We went from carefree child to responsible adult with licenses that still today continue to rock us with their stories, their gameplay and many others.
In recent years, many games have been released, including new editions of old popular licenses or reissues that have capsized our hearts. It is often complicated to break away from a license that has given us so much pleasure or emotion. Thus, in this article, we give you a list of the games that we bought out of nostalgia, because it is often difficult to forget our first loves in terms of video games.
Return to the Monkey Island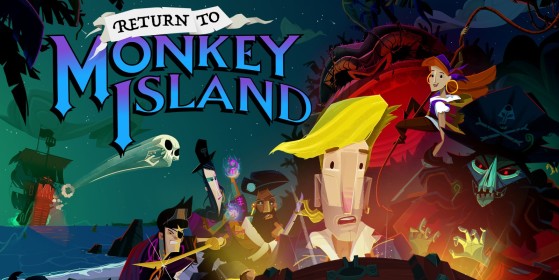 Released in 1990, The Secret of Monkey Island is the first created by LucasArts studios.
It's a point-and-click that offers us an adventure set in the 17th century, when piracy was in full swing. On Mêlée Island in the Caribbean, you'll share slapstick conversations with other pirates, as well as ghosts, including LeChuck, so Guybrush Threepwood can become a master pirate who knows all the tricks of the trade.
But hey, you can imagine, from the moment you talk to a ghost, your adventure will not be without pitfalls! This license aroused a certain curiosity and a rather particular admiration in my regard. Seeing Monkey Island as a game from my childhood, it just made sense that Return to the Monkey Island would be part of my library .
Pokemon scarlet and purple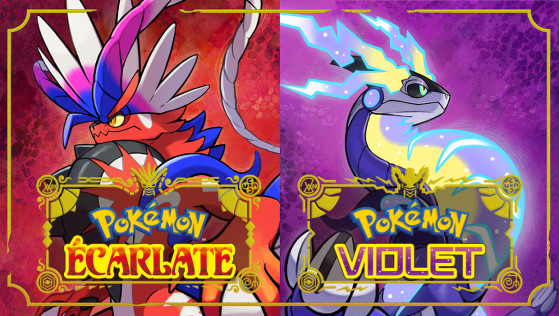 Pokémon… This license rocked a good number of us and even the children of this generation are already fans of Pikachu, Evoli or even Charizard. Reaching a wide audience, like Haribo and its sweets designed to appeal to young and old, nostalgia for Pokémon Red or Yellow resurfaces each year with the arrival of a new title.
Although this opus, Scarlet and Violet, is not a technical feat, we still feel "forced" to buy this title for another year to hope to feel the first sensations that we experienced on the first opuses of the legendary title. pocket monsters . Nostalgia touches a large number of people, especially for Pokémon and whatever the criticisms we always manage to find the pleasure of yesteryear.
Final Fantasy 7 Remake and more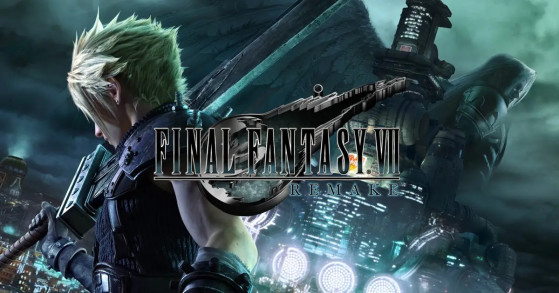 Final Fantasy is a license just as legendary as Pokémon. With a fairly large number of episodes, Final Fantasy has touched several generations through its stories, its gameplay, its legendary soundtracks, its card game and many others. Final Fantasy VII is a gamer favorite, but in the 2020s, cubic characters aren't too sexy, it has to be said. So when Final Fantasy 7 Remake was announced, you can imagine that it was necessary to buy this episode again to relive the crusade led by Cloud and the Avalanche group to fight against Shinra and in particular Sephiroth, but in a greatly magnified version.
A chance that no remake is announced for Final Fantasy IX or Final Fantasy X , because the pre-order will be inevitable. It's pure nostalgia, but diving back into these flagship titles with more modern graphics is chilling .
Crash Bandicoot, Sonic and Spyro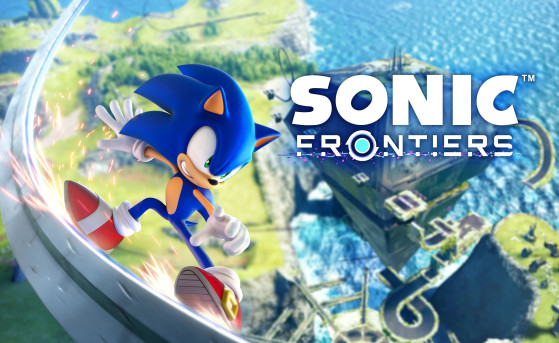 Crash Bandicoot: It's About Time, Sonic Frontiers or even Spyro Reignited Trilogy … Only titles that were bought out of simple nostalgia! We hadn't seen a real platformer for Crash for years, so it was necessary to try this new title which is pleasant, despite being a fan of the peramelid... Well... the bandicoot what! It is with a small weakness that I also admit having bought Crash Team Racing, because once again the nostalgia hit me hard and I think that the hours spent on it were like caviar. It is therefore with no regret that I assume to be nostalgic!
I personally bought Sonic Frontier with the excellent memories I had of the previous chapters of the blue hedgehog and we must admit, the release of the Sonic movie largely contributed to this compulsive purchase. However, I prefer to stay in my memories, because the current title did not captivate me .
Then comes the Spyro Trilogy, this purchase was mainly to rediscover the old opuses initially played on the old consoles of the time. What good memories emanated from my memory , so it just made sense to buy these games again on more current consoles.
As I told you... Nostalgia is a real scourge for wallets!
Grand Theft Auto: The Trilogy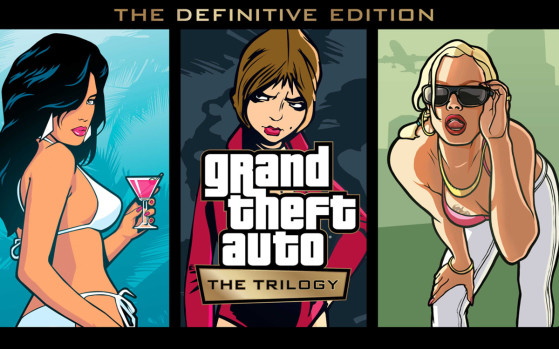 The real reason I bought the GTA trilogy was to relive the thrilling adventure of San Andreas . Just hearing the theme of the game brings me back to the 2000s. San Andreas is in my opinion a game that represents an entire generation , so the blue card has once again been heated for this emblematic title which has contributed to my love for video games. Then of course, we had to go back to Vice City where the gang fights break out like wildfire.
And you? What were the games you bought out of pure nostalgia? Let us know in the comments!
For many fans, it's a real massacre that Hoyoverse has indulged in when it comes to balancing this new character. Scheduled for patch 3.4, it now has little chance of upsetting the meta. Is this assassination in order legitimate?