If you want to fill your Steam library or give gifts this end of the year, it's the right time with the new end of year sales. With several hundred games in promotions we would quickly get lost so we thought that a little top 10 could help you!
The games will be on sale between December 22 and January 5 at 7 p.m. and here are the titles we have selected.
Elden Ring
How not to mention the Game of the Year? His victory is no coincidence and losing yourself in Necrolimbo might just please you. Between action on every corner of the grass and epic boss fights, this breathtaking die and retry is an investment that few will regret if you like the challenge.
Elden Ring is on sale at €41.99 instead of €59.99.
cyberpunk
Following a complicated launch Cyberpunk managed to get its head above water and convince new players that the license was worth it. With the recent release of the anime the game has also picked up in popularity and since a DLC has been announced, you might just want to get into it!
Cyberpunk is on sale at €29.99 instead of €59.99
Grounded
The survival game that thrilled players is on sale, you can play as a gang of friends stuck in a garden doing their best to get by in an environment far too big for them. Grounded is a very good option for adventure fans and benefits from a good 33% promotion.
Grounded is on sale at €26.79 instead of €39.99
God of War is €29.99 instead of €49.99
Final Fantasy 7 Remake is €45.99 instead of €79.99
Deathloop is €19.79 instead of €59.99
Red Dead Redemption is €19.79 instead of €59.99
V Rising is €19.99 instead of €19.99
Octopath Traveler is €29.99 instead of €59.99
Yakuza Like a Dragon is €20.99 instead of €59.99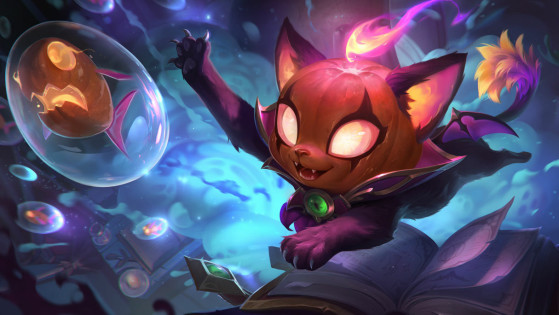 Whether it's because of its low damage in long fights, or because there are so many champions that can kill an opponent, pentas are tricky to pull off. Today we see how a Yuumi achieves this and achieves a penta in the most hidden way possible.