We really tried to make a list of the toughest bosses in the history of modern gaming that aren't just bosses from FromSoftware games, but it's near impossible. Don't worry, we still managed to mention several different games!
Orphan of Kos—Bloodborne
In addition to being frankly not very pleasant to watch, Orphan of Kos is one of the most difficult bosses. We remember spending a good few hours on it, raging and listening to its soft, grotesque screams, (almost) more than with any other video game boss. One of the things about Kos is that you have to learn to master the parry system, which isn't the easiest to pick up in Bloodborne, and the backstab whenever you get the chance.
Stay on his left side as much as possible, and good luck! Ah, by the way, his weapon is literally his placenta. You're welcome.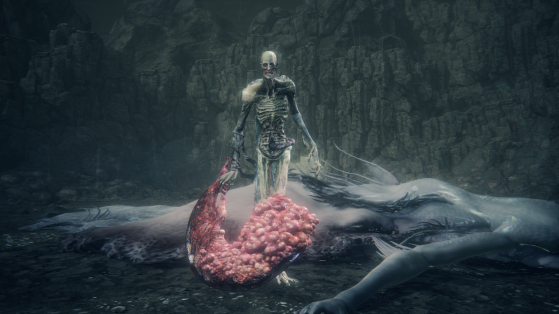 Nightmare King Grimm—Hollow Knight
Hollow Knight is a demanding game, with its share of challenging bosses, but Nightmare King Grimm, boss of The DLC Grimm Troupe, undoubtedly takes the pompom. No miracle to defeat him, you have to learn all his attacks by heart and try to survive without trying to attack him at all costs, even counting the seconds between and each attack to calculate the window that will allow you to attack him or treat you, even if it can be long — very long — and stressful.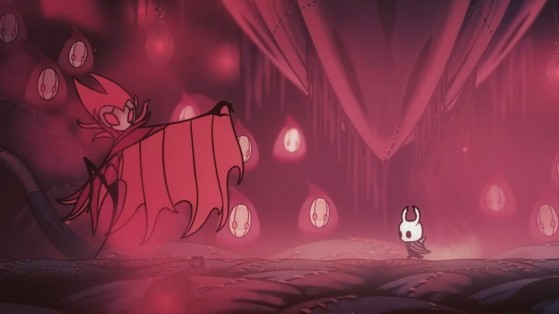 Ashina Genichiro / Ashina Isshin — Sekiro
If "Sword Saint Isshin" by its English name, fully deserved its place in the top of the best bosses , it is estimated that it also deserves its place in this one, simply because it is one of the the most difficult of all FromSoftware games — and therefore of recent years.
Isshin is the perfect example of the end boss: you'll need to master Sekiro 's combat system to defeat him. The highlight of the game.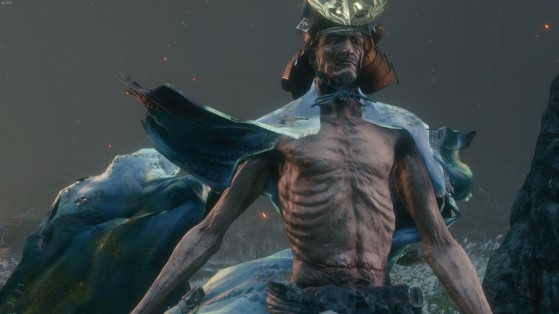 Ornstein and Smough—Dark Souls
The famous duo of Anor Londo is emblematic of the Dark Souls series for one, or even several reasons. One is faster and can attack from a distance using lightning, while the other is heavy and uses massive AoE attacks with a huge hammer. Whichever the player kills first, the other will absorb the strength and health of their dead companion. Do we really need to say more?
These two alone are responsible for the reputation of Dark Souls.
Radiance – Hollow Knight
Without going into too much detail so as not to spoil the (fantastic) story of Hollow Knight , let's say that Radiance is one of the end bosses of the game. , Radiance is really not far behind.
Radiance could almost be compared to a bullet hell fight with different phases, each more difficult than the other. No incredible tricks either to defeat him except to learn his attacks and movement and equip the appropriate charms.
And if the challenge of "normal" Radiance isn't enough for you, you can always take on its "Absolute" version in the Godmaster DLC.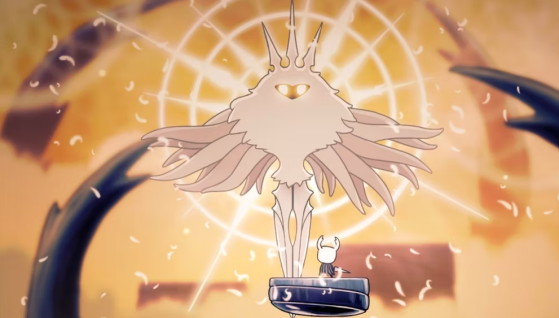 Honorable Mention: King Dice—Cuphead
Finally, and even if we know that this selection does not honor a whole bunch of other super strong and difficult bosses, we will mention King Dice , the penultimate end boss of Cuphead .
It's hard — and infuriating — what King Dice is pretty much all RNG , and your survival depends almost entirely on luck. Indeed, you will have to roll dice to determine the course of the fight. You'll have to fight a minimum of three different mini bosses, if you're lucky, or a maximum of nine mini bosses if you're really bad luck. Some of these mini bosses are of course more difficult than others.
Once these mini bosses have been defeated, you will still have to beat King Dice himself. The fight isn't very long but it's not a walk in the park either, especially after having accumulated the stress of the previous mini bosses well.
Note that if you land on the "Start Over" box, you have to start everything from the beginning, including the mini bosses. Good luck !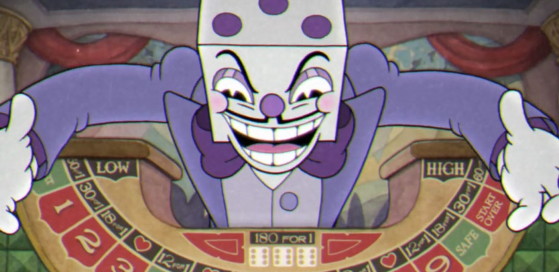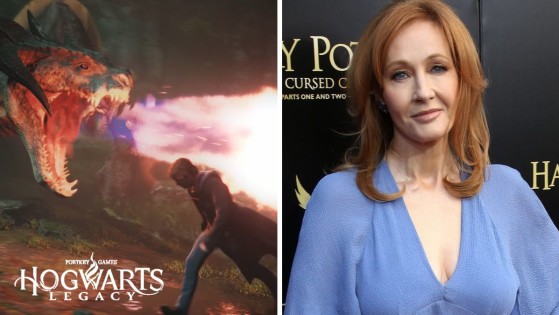 Buying Hogwarts Legacy Does Hogwarts Legacy Make You Transphobic? In any case, that's what thousands of people on Reddit think, believing that it would support JK Rowling's words.