It is no secret that shares in Activision Blizzard have fallen sharply in the last financial year, declining from about $80 to $45.92 at the time of writing. This drop represents a big opportunity according to Nick Licouris, an investor with Gerber Kawasaki Inc. — which owns 90,000 shares in Activision Blizzard.
In an interview with Bloomberg, Licouris speculates that a buyer could turn out to be another giant in the entertainment ecosystem: Disney. He sees a bridging of Activision Blizzard's growing esports profile and the power of Disney's TV networks as being highly lucrative.
Disney have already attempted to gain a foothold in the video games industry by buying up creative studios, but that strategy didn't work to well. After losing millions of dollars, the company decided to switch to a licensing model, with studios such as EA creating games based on Disney IP.
A juicy opportunity
According to estimates from Newzoo, the video game and esports markets are expected to generate a combined $152 billion this year — 45% of which will be generated by mobile games alone. 
A fairly strong link already exists between the two companies. The House of Mouse broadcasts Overwatch League matches under a multi-year contract, while Disney-owned Marvel have recently expanded into the esports scene thanks to a partnership with multi-discipline organization Team Liquid.
Licouris recommends any acquisition be conducted swiftly. According to JPMorgan, Activision Blizzard could also become a prime target for Apple, giving the tech giant a means to enter the mobile games market under much better conditions and maximising financial opportunities down the line.
Activision Blizzard is currently valued at $37 billion, a decline of almost 45% since an October 2018 peak.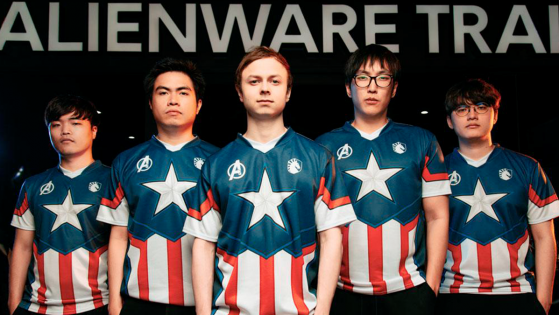 That's quite a surprise, even though Doublelift has always embodied Captain America in our hearts. The dream became tue, as Team Liquid took advantage of the 2019 Rift Rivals to announce their partnership with Marvel.