Remember that Assassin's Creed Valhalla doesn't rain the loot like Assassin's Creed Odyssey: to be able to test all the weapons and their moveset, you will have to browse the game map in search of Wealth, those with the assassin outfit icon. In this type of chest, two options: either you come across the part of an armor set, or on one of the weapons that we will see here.
Our guides are accompanied by demonstration videos or walkthroughs detailing access to some more chests. Like you, we are still traveling through England in search of its secrets, so this article will be regularly updated with new weapon guides.
Two heavy weapons handling
If you want to do as in the video above, you will need to validate some specific points of the skill tree. We detail it below: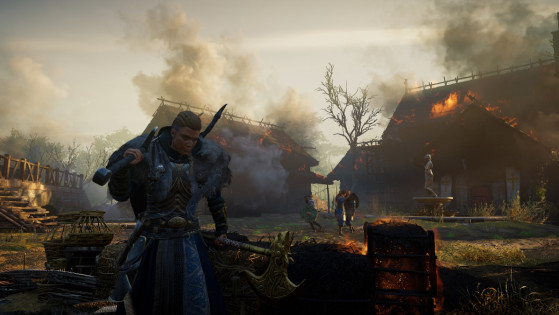 In Assassin's Creed Valhalla, it's possible to equip yourself with two heavy weapons that are normally possible to handle with both hands. It's time to take a little tour through the skill tree to learn how to fight like a berserker!
Weapons: Walkthroughs and positions
Several Wealth containing pieces of gear are sometimes in the same places, this is particularly the case for the Sepulcher Axe and the Fyrd Spear which are both in Offchurch.
Weapon upgrades
Head to Gunnar's blacksmithing shop in your colony for all your weapon upgrades, against a few ingots: creating a higher quality weapon will be much more expensive than for armor, since you will be required 3 units of the necessary resource to repel the level cap of your toy. As with rations, it is necessary to have wood and iron to raise the statistics of a weapon a notch, the resource cost is obviously more and more hot to obtain.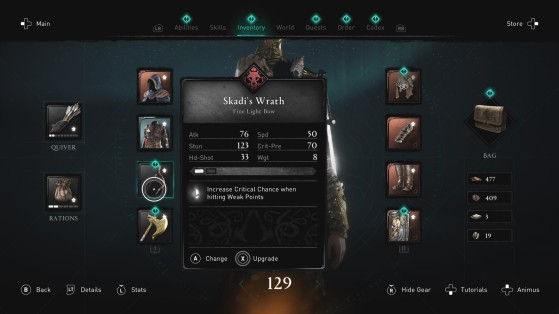 Runes, for even more DMG
During your quality improvements, you can further boost the skills of your equipment thanks to the runes to be encrusted / unblocked at will. The number of possible combinations is quite mind-blowing, and like the skill tree, we recommend that you experiment as much as you can, in order to find gameplay that suits you.
Original content by Bastien "Lloyd" Dubosq-Luyer.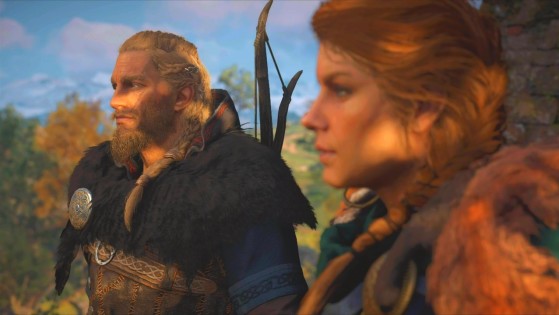 One of the quests of the Valhalla colony will offer you to get to know Randvi better. A romance that could go wrong but we explain how to avoid it in this tiny guide to romance dedicated to Randvi.