Panam Palmer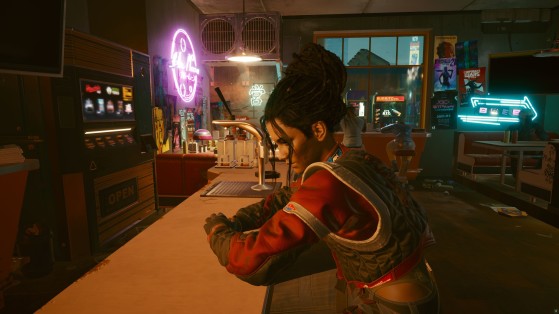 Yet another character you'll meet in the main story. Panam it's Rogue who gives you her contact. Although horribly angry at first, she reveals a heart of gold afterwards. Note that you'll need to play a character with a male body type in order to romance her.
The important thing is to help her solve her vehicle theft problem and then help her get revenge on Nash.

Afterwards, we must encourage her to reconcile with her clan. She will then contact you several times to ask you for help, which you must obviously provide.

Don't hesitate to flirt with her whenever the option is offered to you. No need to worry if she refuses at the moment, you will only be able to romance her at the very end of her story, aboard the Basilisk.
She'll also opens an additional option for the final section of the game, romance or not.