With 2020 behind us, it's time to start looking forward. Now that it's finally 2021, there are plenty of reasons to feel positive about what's coming around the bend in terms of the gaming world. We looked at some of my favorite titles from 2020, but there's a whole new expanse of 2021 stretched out before us.
This is the year we can expect a variety of next-gen games to grace our screens. With that in mind, I've selected a few that I can't wait to get my hands on, across various systems. From hotly-anticipated shooters to colorful sideshows full of strange and wonderful magic, there's something that just may very well catch your fancy, too.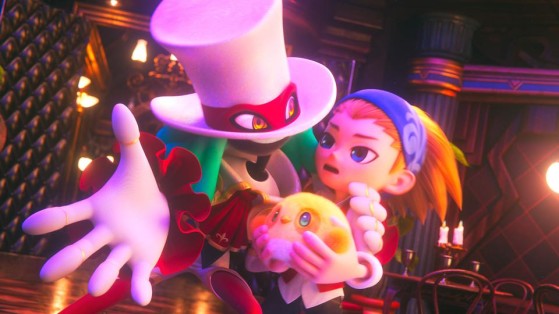 Balan Wonderworld
As much as I enjoy gritty, violent worlds with plenty of shootouts, sometimes I crave the colorful, magical realms that only NiGHTS into Dreams creator Yuji Naka and artist Naoto Ohshima can make. Enter Balan Wonderworld, a brilliant new platformer that taps into the whimsy of games from the duo's past. It's a surreal, rainbow-laden platformer that follows two characters, Leo and Emma, who meet a fantastical maestro named Balan through the Wonderworld. Fantasy meets reality and the pair try on over 80 different costumes to test out various abilities throughout 12 stages.
It looks to combine just the right amount of escapism with sparkles and spells to keep me interested. Most of all, it isn't another brown, hyper-realistic adventure with no panache. Sometimes, I've just got to see things through a more fantastical lens, and Balan Wonderworld looks to scratch that itch.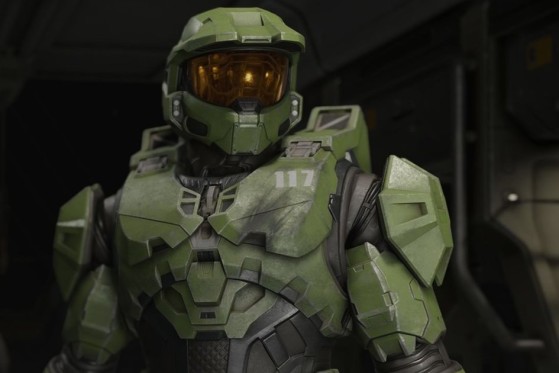 Halo Infinite
It's been six years since the fifth mainline Halo entry, Halo 5: Guardians. The latest game, Halo Infinite, was meant to debut alongside the Xbox Series X as one of the console's launch titles. Unfortunately, that didn't happen, and now we're looking at a late 2021 debut. But that doesn't make the fact that the game is releasing any less exciting. It's set to return to the Reclaimer Saga, which takes us back to the legendary Master Chief's story.
It's meant to be a stunning return to form, representing Chief's "greatest adventure yet to save humanity." The Halo series needs a breath of fresh air and has for some time, so Halo Infinite is something of a Hail Mary for the franchise. As a lifelong Halo fan ever since Halo: Combat Evolved, I'll always welcome a new Halo game, so I hope this one lives up to the hype.
No More Heroes 3
The No More Heroes series began on the Wii, and it offered some of the most irreverent, action-packed combat I had ever seen on a Nintendo console. It helped, of course, that one of my favorite developers (Suda51) was responsible for it. It's been 11 years since the sequel, No More Heroes 2: Desperate Struggle debuted on the Wii in 2010, so I've been waiting this entire time for another heaping helping of the cheeky Travis Touchdown, his formidable beam katana, and the unique attitude, raunchy humor, and ultraviolence the series brings.
There's still a lot we don't know about the third entry, but from what's out on the internet so far, it looks to be even more far out and trippier than the past two entries. It's about time for Travis to bust onto the Switch once more and bring the third (and hopefully not final) No More Heroes to the masses.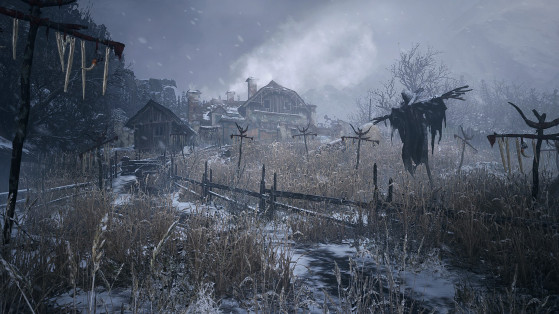 Resident Evil Village
Resident Evil is always a go-to when it comes to survival horror in my book. It's been some time now since we had an original entry (though Resident Evil 2 and Resident Evil 3's remakes were excellent.) The tenth major installment in the series (and the eighth numbered entry) is actually a follow-up to Resident Evil 7, and it's set to explore some lingering questions from after that game's conclusion.
Set a few years after Resident Evil 7, it follows Ethan Winters once more after he once again comes face to face with Chris Redfield -- though there's some kind of shocking event that takes place that sets off a "chain of events" that has Ethan questioning Chris's actions. The snowy setting looks positively breathtaking, and any excuse to return to Resident Evil 7's world is worth taking. This could be another home run for Resident Evil fans.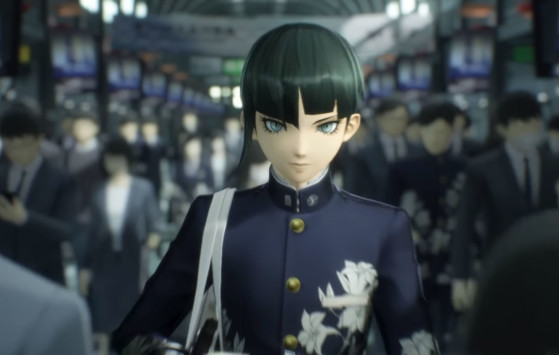 Shin Megami Tensei V
I've been a Shin Megami Tensei fan ever since I first tried the Persona series on the original PlayStation. Revelations: Persona blew my young mind, but I had no idea exactly what was in store for me beyond that. It's been far too long since Shin Megami Tensei IV made its debut on the Nintendo 3DS, and now the series will finally touch down on the Nintendo Switch. This particular entry looks to take place in the real world during modern times, possibly present-day Tokyo, with demons consuming or taking over the game's protagonist.
It looks like there's another enjoyably dark story here to sift through, as demons raise a "new messiah" and plunge Tokyo into a dark age. Whatever the story entails, we can expect turn-based combat, occult themes, and a continuation of the overall MegaTen story arc. It's going to be one of the most exciting releases the Switch gets for its library, and will hopefully mean the Persona games are soon to follow.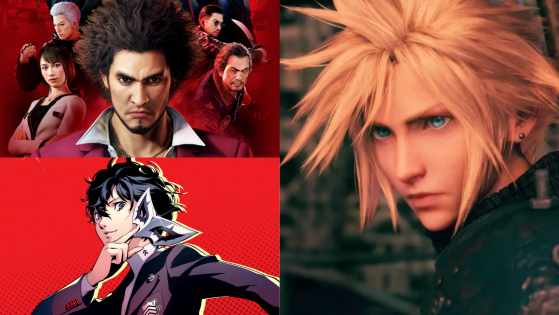 playstation
Brittany's 2020 games of the year
Now that the year is coming to a close, Brittany shares her favorite games from throughout this tumultuous time.