Nintendo announced the Switch OLED on July 6, with the release date set for October 8, 2021. With only a few months to go, now is a good time to decide whether you want to upgrade your existing Nintendo Switch or buy a new one. We've put together everything you need to know to make that decision.
Nintendo Switch: Which Version to Buy
The table below compares the following:
Price

Compatible Modes

Connectivity

Dimensions

Weight

Battery Life

Memory

Processor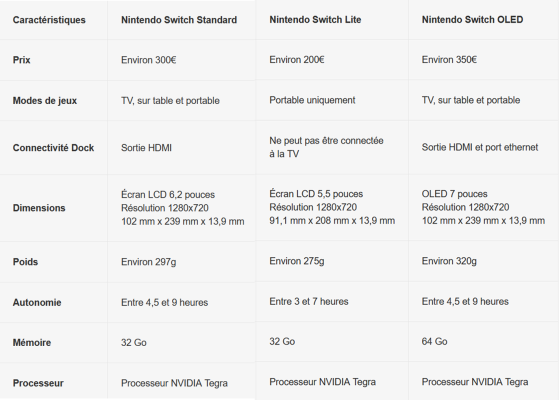 Nintendo Switch Standard
Released in 2017, the Nintendo Switch Standard had worldwide success. With flagship titles like Zelda: Breath of the Wild, Animal Crossing: New Horizons and Mario Kart 8, this console is still hugely popular.
The Joy-Con Drift issue which seems to persist today may cause an issue — though this is something Nintendo has a dedicated service to repair — you can use the controllers to take advantage of HD vibrations and motion detection to play Just Dance or Ring Fit. This model allows you to play with the whole family — which is something you cannot do with the Lite.
If you don't own a Nintendo Switch yet, we would recommend taking a look at the new OLED model which has some better qualities.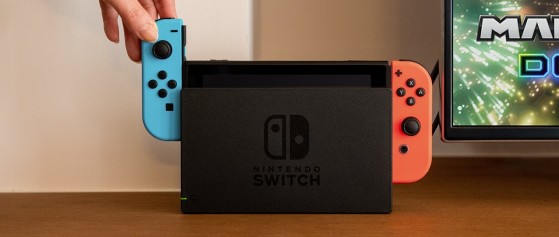 3 modes: TV, laptop and table
Perfect for the whole family
HD motion and vibration detection
The Joy-Con Drift (on all consoles)
Only 32 GB of internal storage
Nintendo Switch Lite
The lighter, portable-only version let's you play your Switch games anywhere — this version is intended more for players who would rather not play on a TV. The Joy-Con controllers do not detach from the Lite, thus making games like Just Dance impossible to play. The controllers also do not offer HD vibration.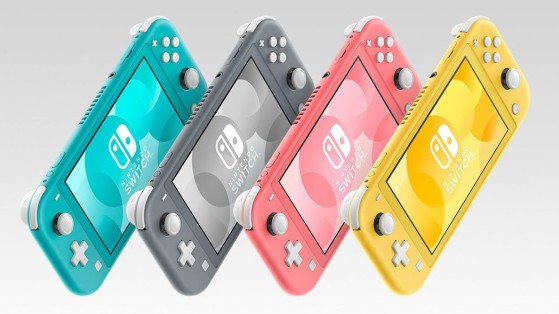 Very practical, easy to carry
Only works in portable mode attention
Not all games are compatible
Nintendo Switch OLED
The latest model, releasing in October, is a new and improved version of the classic Switch. Boasting a 7-inch OLED screen, it is larger than the Standard, but it also offers better sound and more intense colours. It also comes with 64GB of internal storage, and ethernet connection for a more stable connection. Keep in mind that the OLED has the same specs as the classic.
The good news is that everything is backwards compatible. You'll be able to use the new dock with your classic console, as well as use the old Joy-Con controller with the new one and vice versa.
Bigger screen with better colors
An ethernet port on the dock (faster downloads, and online stability)
Compatible with other consoles
No performance improvement
Only 64 GB of internal memory
If you already own a classic Switch, upgrading to the OLED may not be of much benefit as it doesn't exactly improve gaming performance, or the Joy-Con controllers — but if you don't own one or only have the Lite, opting for the OLED model may be more beneficial. The new dock, which is available in black and white, can be purchased separately and used for the classic Switch.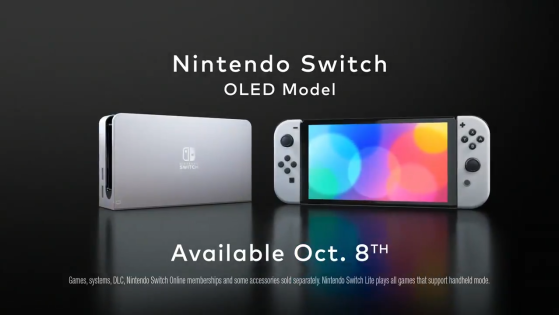 nintendo
Featuring an OLED screen, more internal storage, enhanced sound and other features, the Nintendo Switch OLED model is the latest creation from the Japanese company.