First files from the Fortnite API are starting to be analyzed and snippets of information about the content of the next season are emerging. One of them concerns the future of the competitive scene. According to FireMonkey, the trios format is making a comeback for Chapter 2 Season 2.
This is a surprise for the community and professional players who were expecting a return of the duos format — after the Winter Royale tournament that was played in teams of two players. Epic Games apparently wants to surprise us, one week before the kick-off of Season 2.
On their social networks, pro players are already looking for a teammate, waiting for an official FNCS announcement.
At the end of 2019, another leak mentioned the trios mode as the central format of the Fortnite World Cup 2020. Maybe Epic Games wants to create a surprise by favoring trios above all. We'll have the answer on February 20 with the arrival of Season 2 and, hopefully, the revelation of the FNCS format.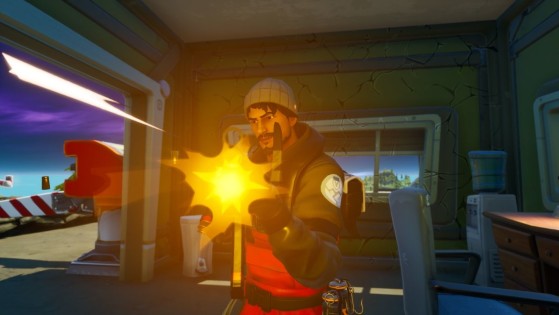 Dataminers have discovered that a new submachine gun could complete our arsenal once Fortnite Chapter 2, Season 2 goes live on February 20.