There are two major events on the League of Legends esports calendar: Worlds and MSI. While the first concludes the season, the latter is supposed to mark the break between the Spring and Summer splits.
However, this year the MSI will take place in the middle of the Summer segment, from July 3 to July 19.
The choice of this period of the year is significant according to Riot, since "the summer offers the best chance to see travel restrictions lifted, allowing teams from leagues around the world to travel and compete safely."
To adjust the schedule of each region according to this big change, Riot Games shifted the dates of their Summer Split starts: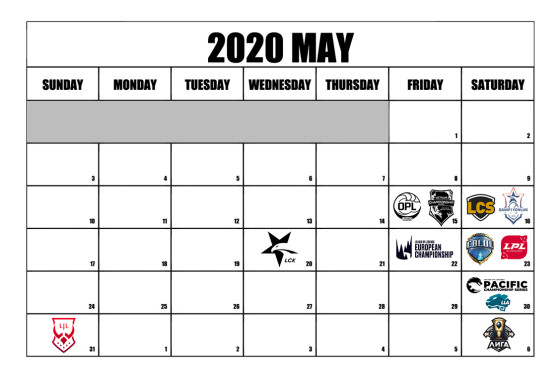 Faced with the COVID-19 epidemic, many regional leagues such as the LCK and LPL have seen their operations disrupted by the various health measures aimed at protecting players and staff from contagion. Although the LPL resumed a few days ago with a condensed format, the Chinese teams are lagging behind in the split — not to mention the LCK, which remains suspended until further notice.
Initially scheduled in Budapest, the LEC Spring Split Finals will finally take place at the LEC Studio in Berlin, while the LCS is only taking light sanitary precautions that will have very little impact on the progress of the split.
Both of these regional leagues remain much less affected by the epidemic than their rivals, yet Riot Games' decision makes absolute sense. In fairness to all the leagues, postponing the MSI to July will ensure the necessary preparation conditions for the leagues and teams that are currently behind schedule.
Riot Games remain "committed to ensuring that MSI remains a truly globally resonant experience." but they had to make drastic decisions to ensure the quality of their productions. As a consequence, they decided to "sunset Rift Rivals in the remaining regions where the tournament was scheduled to take place." That's a heavy blow for the League esports scene, but sadly Europe will have to wait next year before flexing on America...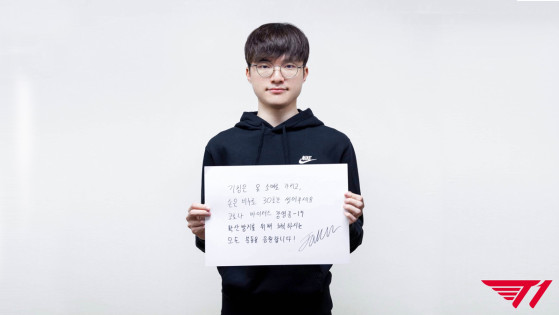 lolesports
Following the lead of Faker, all T1's players will devote their streaming donations to the fight against Covid-19.