Superheroes are landing massively in Fortnite with Update 14.00, the very first update of Chapter 2 Season 4. Like all early season updates, this one is full of changes in scenery, arsenal or even gameplay. We take you on a tour of what has been changed in th battle royale.

Work in progress!
Epic Games hasn't released a full official patch note for v14.00. We're doing our best to collect the news and summarize it for you in this article.
New Locations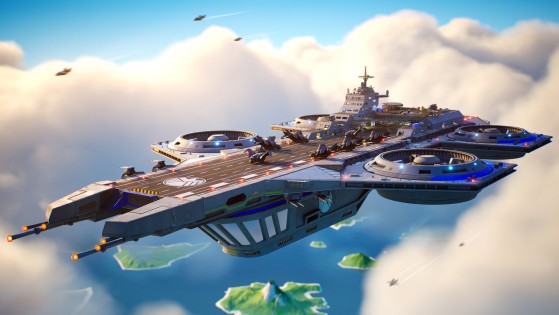 Several new locations appeared with the arrival of Fortnite Chapter 2 Season 4. They're obviously inspired by the Marvel universe and the most impressive of them seems to be the huge flying aircraft visible in the Avengers.
Changes in the Arsenal
Season 4 will bring a little freshness to the playable weapon pools. In particular, Pump Shotgun will be back, and some weapons have been vaulted in exchange.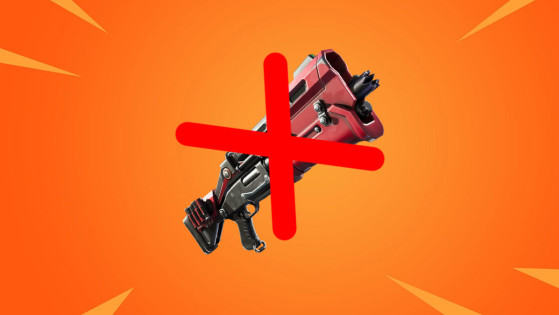 Find the complete list of weapons added and vaulted from the game with the arrival of Fortnite Chapter 2 Season 4.
New Fishes
Fishing takes on new dimensions this season! Different varieties of fish have been added to the game. Each one has specific effects when you eat them.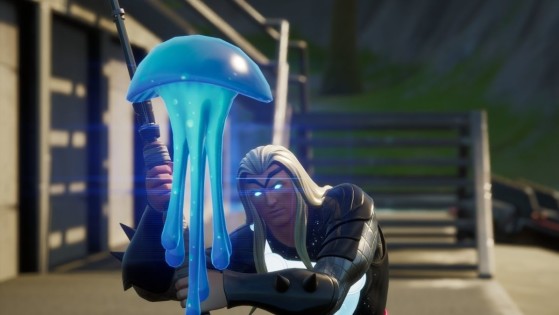 Fishing in Fortnite isn't just a recreational activity. Fish are real resources to use and Chapter 2 Season 4 introduces new specimens that offer various bonuses.
Chest Appearance
The rate of appearance of chests has changed. Since the beginning of Chapter 2, it was 100%. It was possible to know in advance all the locations when you were diving on a spawn. In Season 4, things will be a bit different, since some chests will have a spawn rate of 50% to 100%, and others a spawn rate of 70% to 100%.
This means that you'll no longer be sure to find chests in the usual locations.
Weapons Updates

Assault Rifle
Damage (Common, Unusual and Rare): 30/31/33 → 35/35/35

Pump Shotgun
Damage: 80 → 55
Rate of fire: 1.85 → 1.7
Magazine size: 10 → 8

Bug Fixes
Rectangle and multiple lines of text appearing on HUD.

Water Balloon Toy temporarily disabled.

Symbols in player names and Creative Hubs on Nintendo Switch.
Original content by Romain "Zorg" Becquelin.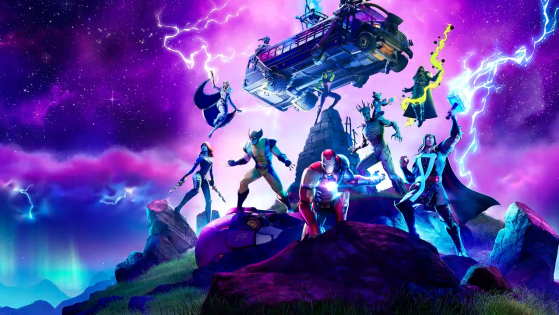 Unlike Fortnite Chapter 2 Season 4 trailer, the video announcing the Battle Pass unveils many gameplay elements to be discovered throughout the season.