There's a lot of news on the Mortal Kombat 11 front. A new trailer revealed three highly-anticipated DLC characters for Kombat Pack 2.
John Rambo, the muscly machine gunner with his signature headband from the movies, headlines the fighters pass, complete with Sylvester Stallone lending his voice acting talents to a character he's been playing off and on for decades.
Also joining the gory fight fest: Rain, a purple-clad Ninja named for the deceased musician Prince, and an old fan favorite, Mileena. The new Kombat Pack drops on November 17, 2020.
NetherRealm voice-over and story director Dominic Cianciolo talked about the new characters over at PlayStation Blog.
"Rain now wields a katar, which he uses to slash and stab his opponents. Rain can also use his magic to open a rift to a previously unknown watery realm. Here, all of his classic moves are reimagined. His water powers are also expressed in new and unique ways."
Mileena has razor-sharp claws which "come courtesy of the gloves that she wears in kombat. The gloves and her other gear look stellar. My favorite look is that of Kahnum Mileena, where she gets her own Shao Kahn style helmet."
As for Rambo, the developers went for Rambo's look from the movie "First Blood." Cianciolo said that getting Stallone to voice the character was "an absolute thrill."
Mortal Kombat 11 is jumping to next-gen consoles with an Ultimate edition. The definitive version comes with everything that's been released so far, including Kombat Pack 1, the Aftermath Expansion, and Kombat Pack 2. It also offers 4k resolution, better visuals, faster loading times, and cross-play, cross-gen for certain modes. Current MK11 owners can upgrade for free when Ultimate releases on Nov. 17.
Preorders start on Oct. 15, the same day Kombat Pack 2 preorders open. Pre-purchase to unlock three new skin variants: Dark Web Noob Saibot, HCF (Halt and Catch Fire) Liu Kang, and Blood Moon Skarlet.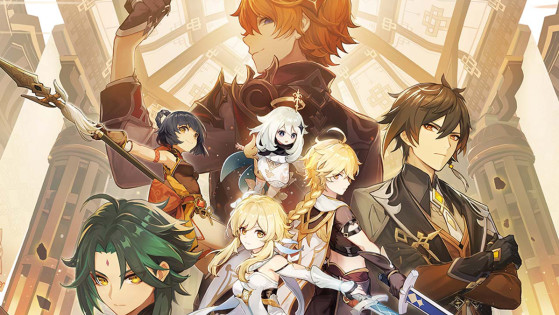 Genshin Impact is taking the world by storm, and our tier list of the best characters helps you make those crucial decisions!, Which of the 23 playable characters should you choose? Which elements should you mix? Read on!