The Battle Pass gameplay trailer unveils lots of things about Fortnite Chapter 2 Season 5! Through the video, we learn that Agent Jones (aka Jonesy) is sent into a new reality to fix the Zero Point and prevent any bad guys from taking free rides in the loop and wreaking havoc.
What better way to do this than with a squad of hand-picked mercenaries and bounty hunters?
You can see the main characters of the season, and who will be to be won as your battle pass progresses. The leak according to which The Mandalorian was going to be one of the key figures of this season is also confirmed!
However, Season 5 isn't stamped Star Wars. The vast majority of the skins are original creations from Epic Games.
In terms of scenery, we'll have to expect profound changes since the trailer reveals many new locations — confiming the delightful theme of the post-apocalyptic universe.
As for weapons, some novelties will be introduced — pistols, futuristic blasters, Mandalorian sniper... Your arsenal isn't likely to run out in Season 5, and the little surprise that will delight all the nostalgic ones is the confirmation of the return of Tilted Towers!
We don't know in which form the city will reappear, but that should satisfy more than one!
Original content by Romain "Zorg" Becquelin.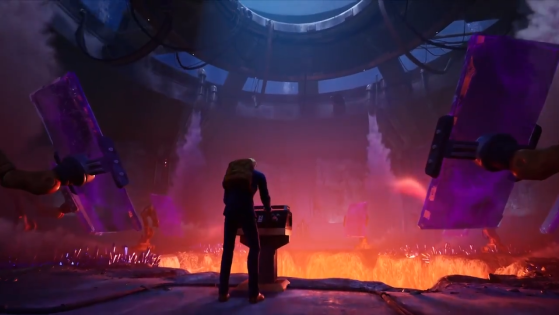 Galactus may have been defeated, the Zero Point — which connects all realities — suffered from the battle. Jonesy will have to go back in the loop and gather a team of Hunters...